The new year is a time of many changes and new beginnings. Many of us are starting some fitness related goals and it helps to glean off others' strength!
Which is why I like to look for inspirational stories to set the tone for the year.
Inspiration
This week, I was so touched to read about a group of wounded vets who continue to be role models with their achievements.
An organization called the Wounded Warrior Project made waves over the weekend.
They were supposedly on route to an annual bike ride in South Florida but their plans changed. Instead, they ended up in a much more aquatic setting and were spotted swimming with the dolphins.
 
Injured Vets Swimming With Dolphins
"Dozens of veterans spent the day at the Dolphin Research Center in Marathon on Saturday. They had the opportunity to learn some training techniques before joining the animals in the water."
I find this to be seriously cool. For anyone to engage with wildlife on this level is really special, in my opinion.
But for this large group of veterans, it's extremely uplifting to see.
Their Impressions
"It was like giving a puppy to a roomful of kids. We all just wanted to touch it, play with it," said Wounder Warrior Neil Boekel.
"We just wanted its attention as much as it wanted ours. It's kind of funny; we all just turned into big goobers, playing with the dolphin in the water, really."
To watch these vets continue to live their lives with tenacity and adventure in the aftermath of a severely traumatic and distressing event is really inspirational.
It makes me want to be that kind of person in my own way! I am making a goal to not let hard things hold me back from my potential.
What Inspires you?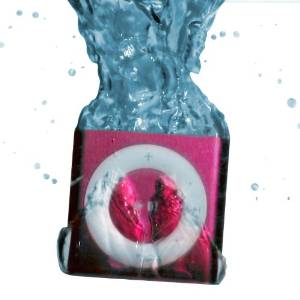 If you have heard any motivational stories that make  you want to be a better person or swimmer, please share! You can tell us in the comment section below
And don't forget to try out the Underwater Audio Waterproof iPod! It makes swimming so much better.
You'll thank me later.