When it comes to listening to music, I always want to hear it on the best system possible.
I mean, who doesn't right?
Whether I happen to be in my buddy's car (that he spent way too much money on and now has no back seat because it's all speakers) or I'm in a swimming pool trying to match my stroke to the beat, music needs to sound awesome. Or it's no fun to listen to.
So, for all of you swimmers out there who want to bob your head to the beat while swimming laps, here are my 3 picks for the highest quality underwater headphones:
 
#3 PHillips actionfit waterproof headphones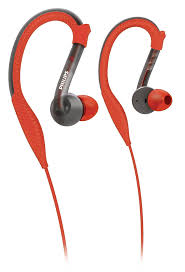 Coming in third place are the Phillips ActionFit Waterproof Headphones. These little guys are great and won't short out if they get wet or sweaty.
They come with ear hooks that will help them keep in place during really active sports.
On the downside, it does come with a long cord which can get in the way when you swim. Also, they didn't come with many ear attachments for different activities.
Overall they are okay. But not quite the best.
 
#2 x-1 surge contact waterproof headphones
For our second place winner, we have the Surge Contact Waterproof Headphones.
With a tighter fit and better sound quality then the Phillips ActionFit, these headphones will let you swim to the music that moves you.
The smaller head design helps them stay put even during shallow dives. Once again, we do face some problems with these headphones.
Like the ActionFit, these also come with a long cord and only a few options for your ears.
Over all, not so bad.
 
#1 Underwater audio Swimbuds sport waterproof headphones
Well folks, I have saved the best for last. By far the best waterproof headphones out there are the Swimbuds Sport Waterproof Headphones from Underwater Audio.
The first thing I noticed is that you can customize the fit however you want. These headphones come with a short cord and long cord as well as four different styles of ear pieces. This includes forming earpieces that allow for a really tight seal.
With the Swimbuds Sports, you will also get the best sound quality around, because what fun is there when your swimming to music if you don't get any bass?
In the water, on a bike, or on the run, these headphones are going to be the best purchase ever!
 
One last thought
While your at the website buying your Swimbuds Sports, make sure to pick up a Waterproof iPod Shuffle from them as well.
These little players are perfect for any activity and now you can take your music wherever life may take you.
If you have any questions or comments please feel free to leave them in the comment section below.
Don't forget to swim fast and have a blast.