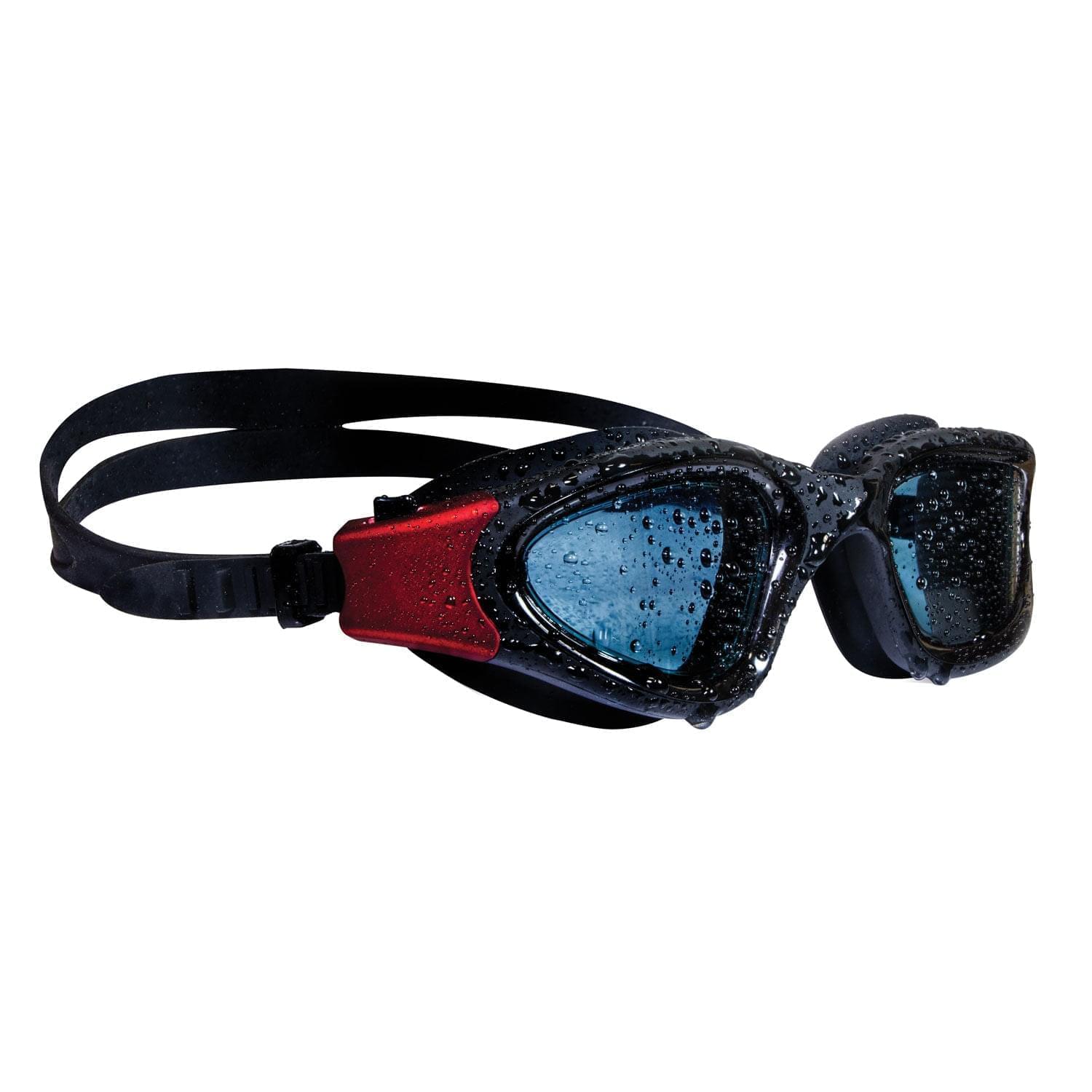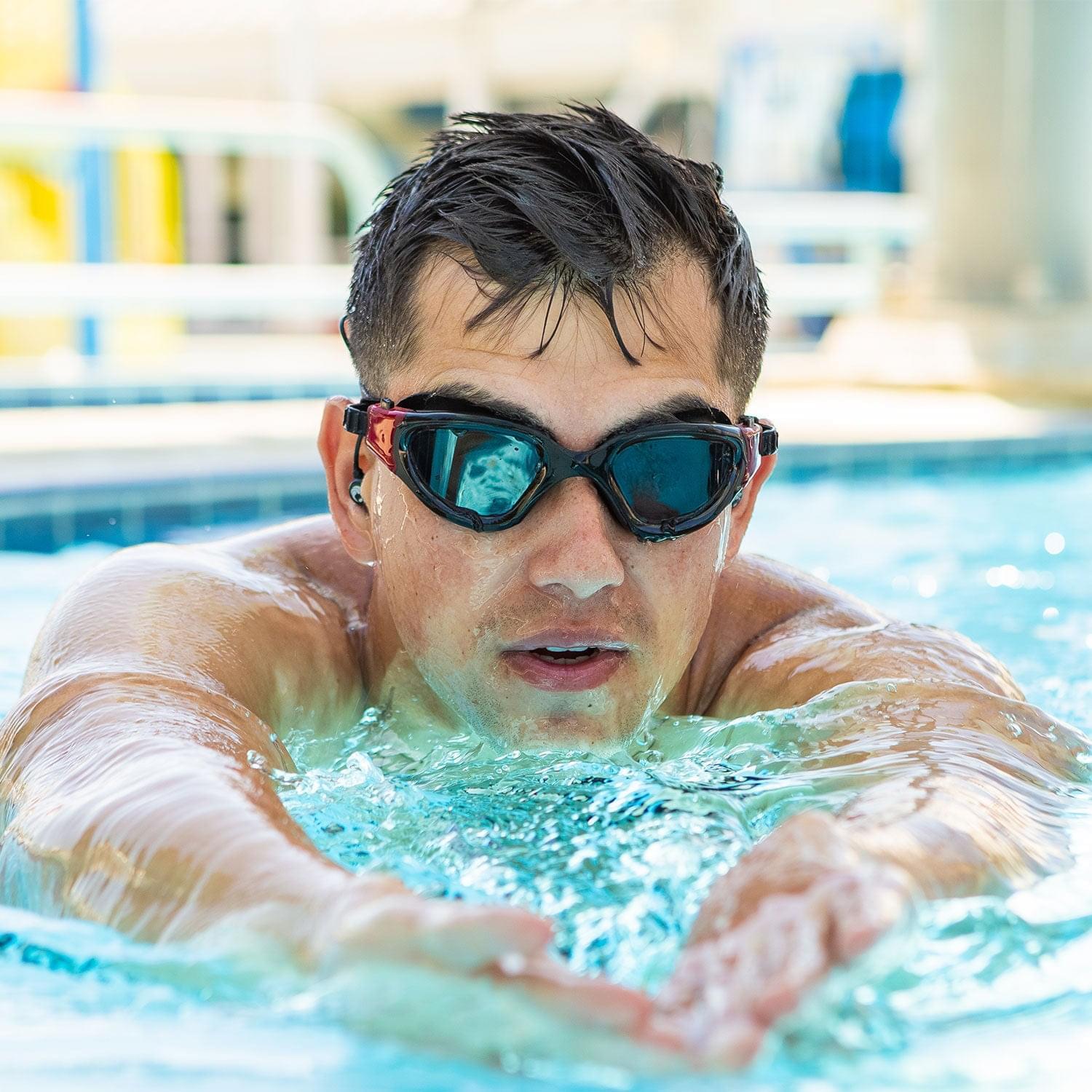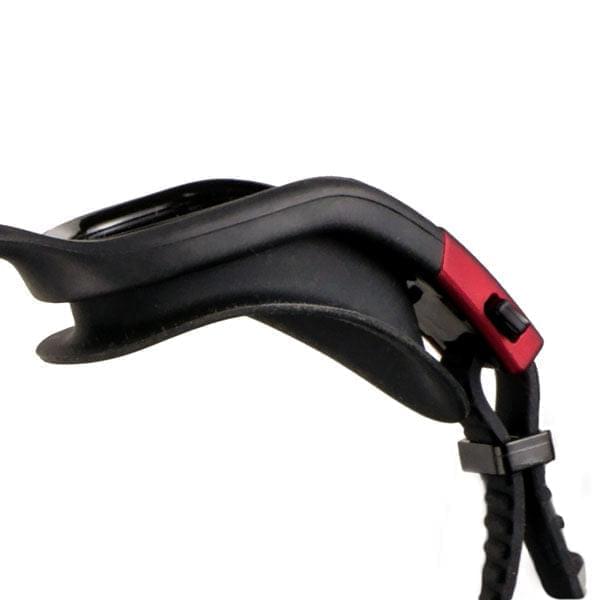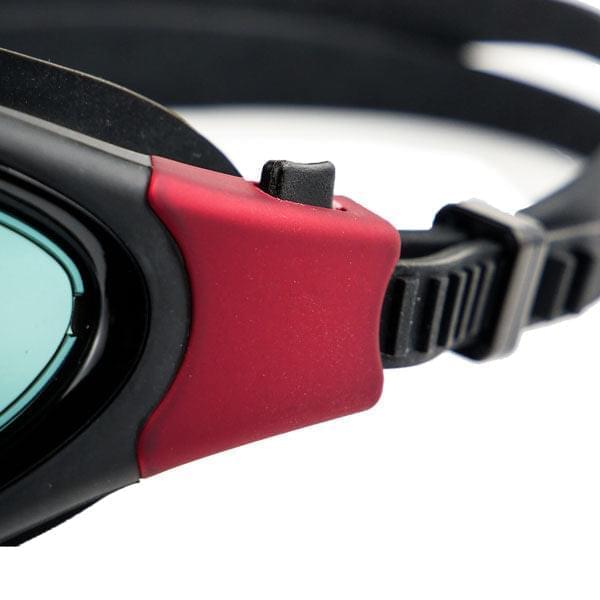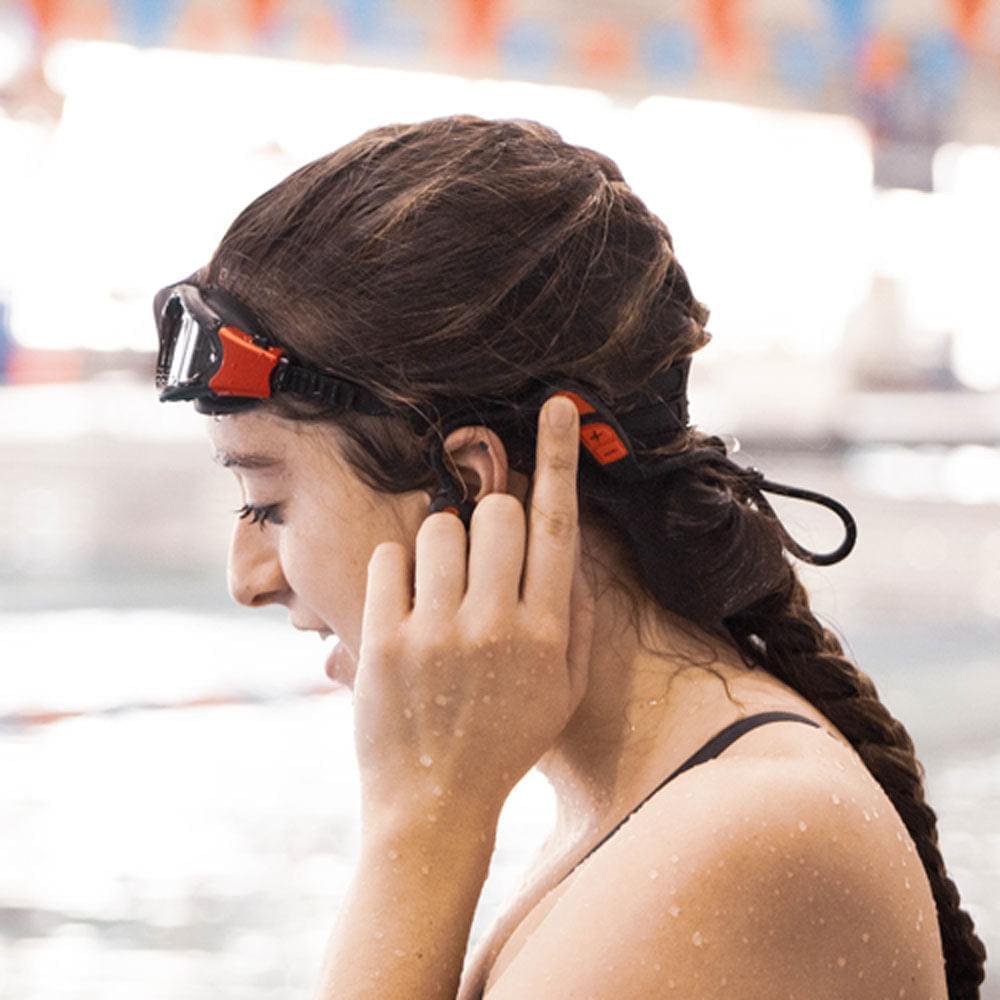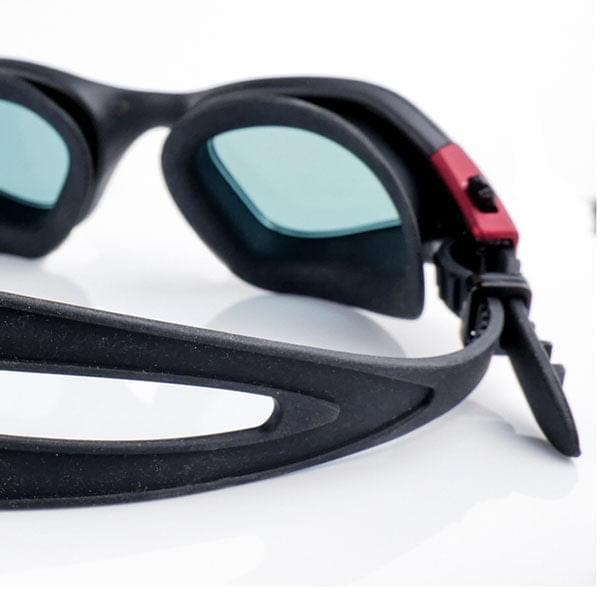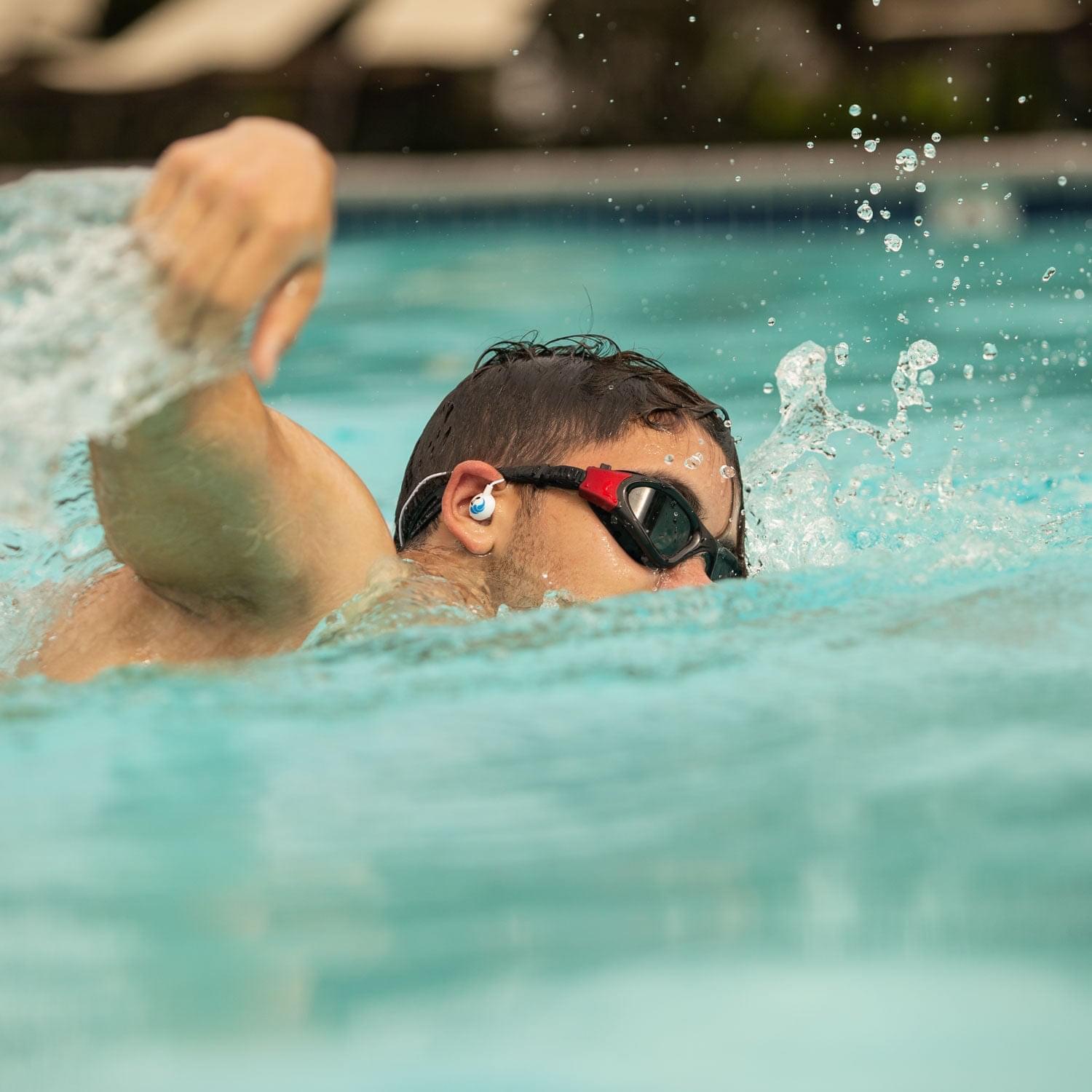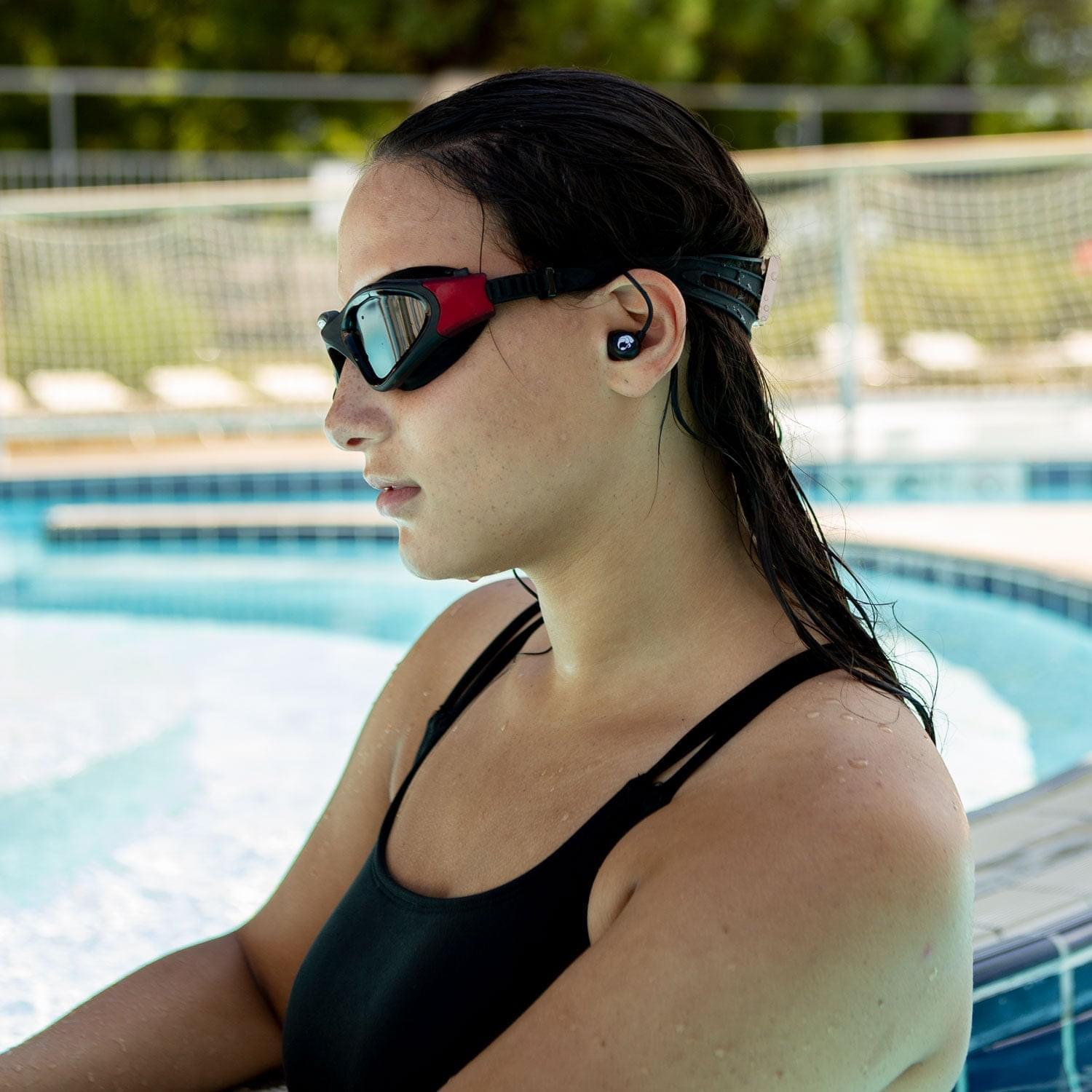 Swimbuds Ampyx Goggles
---
Are your old goggles making it hard to see your new progress?
The best name in waterproof headphones now presents the best in swimming goggles. Offering 100% UV protection, 180-degree field of view with undistorted optics, and anti-fog coating. Ampyx are secured with a split-strap design, use a one-click system for adjustments, and have ultra-soft silicone double eye gaskets.
Visibility when swimming is so important, which is why our Ampyx goggles have 100% UV protection for clear vision in any condition, indoors or out. Our goggles are specifically engineered with 180-degree field of view for undistorted optics. And just like our headphones, the anti-fog coating on Ampyx allows you to take your swim anywhere with comfort and ease.
WARNING: Do not dive into water while wearing goggles. Goggles are not a lifesaving device. Do not leave child unattended in water. Use only under competent adult swimmer supervision. CAUTION/EYE SAFETY WARNING

• Use care in adjusting and wearing all swim goggles, especially when wet.

• DO NOT use goggles if skin is broken. Discontinue use immediately if irritation arises.

• DO NOT dive into the water wearing goggles without proper instruction.

• DO NOT pull them away from your face, as they could spring back and hurt your eyes.

• TO REMOVE GOGGLES SAFELY take hold of the eyepieces and lift them gently up onto your forehead and push them up over the top of your head.

• Goggles are for surface swimming only and are not intended for recreational water sports which involve diving below the surface.

Goggle Care for maximum performance and protection:

 

• Keep lenses free from dirt and oil.

• Wash gently in clear, cold water after use and air dry. (Chlorinated water left on goggles can damage them)

• Protect your lenses by storing goggles in packaging or a soft case.

• DO NOT leave goggles laying in direct sunlight.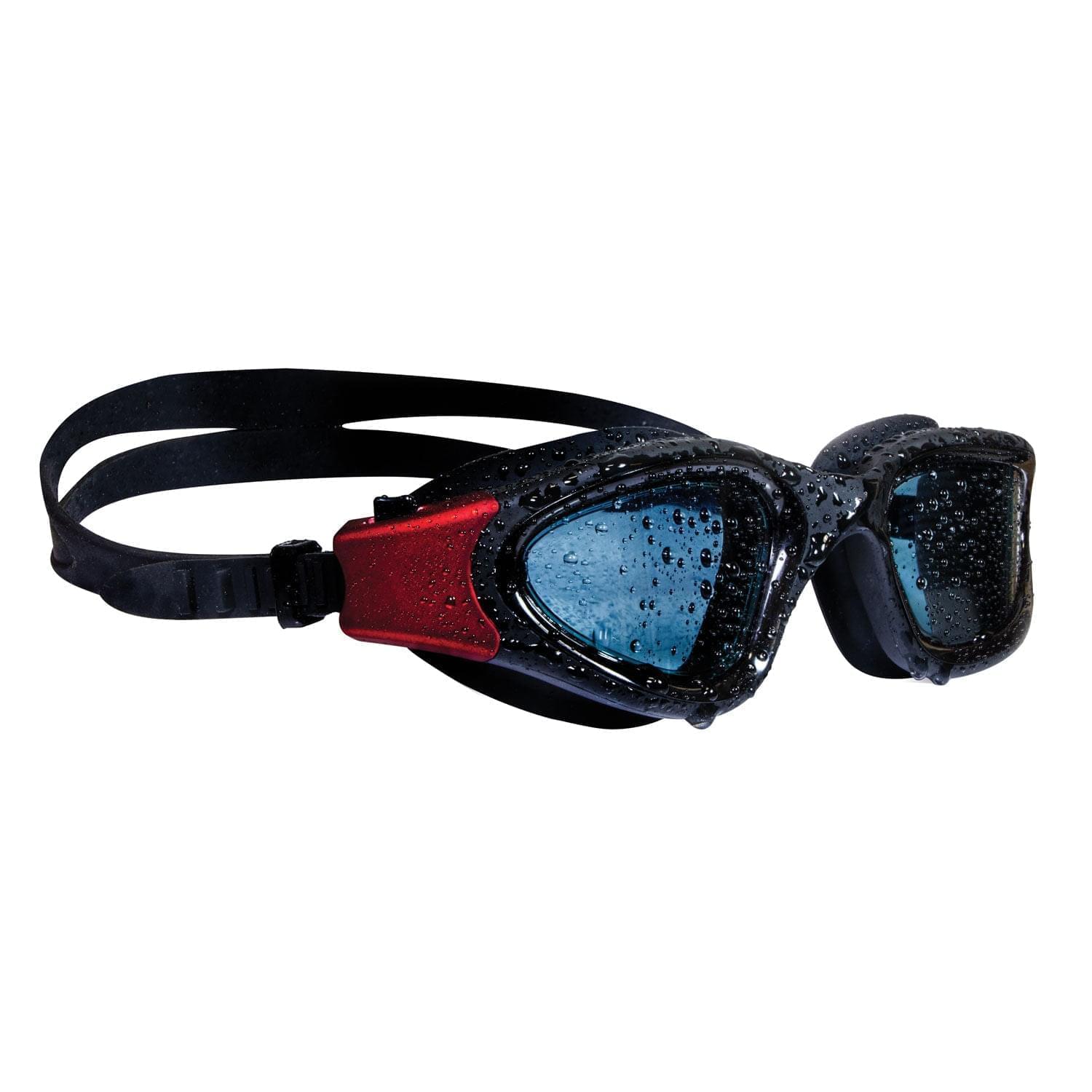 This product has no reviews yet.