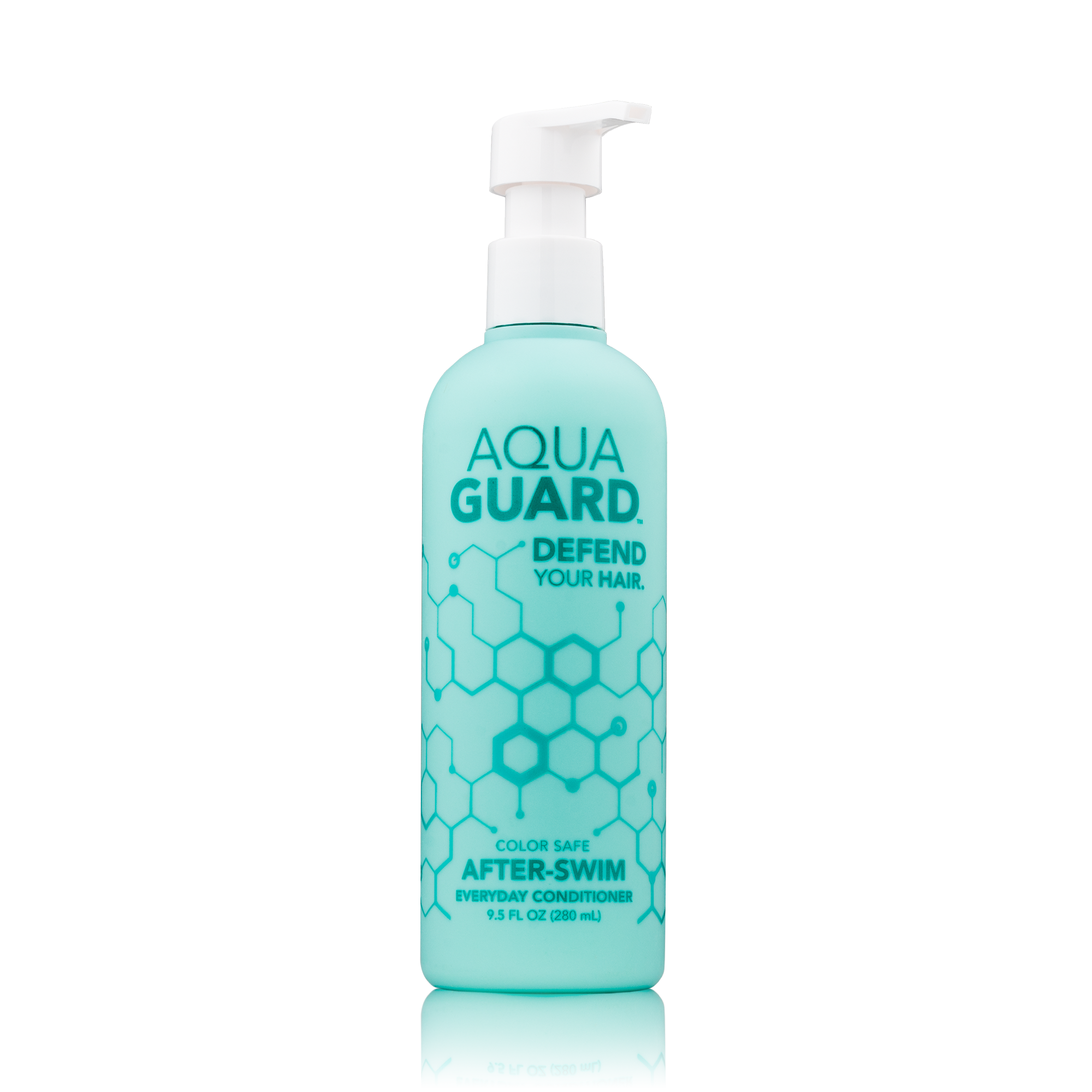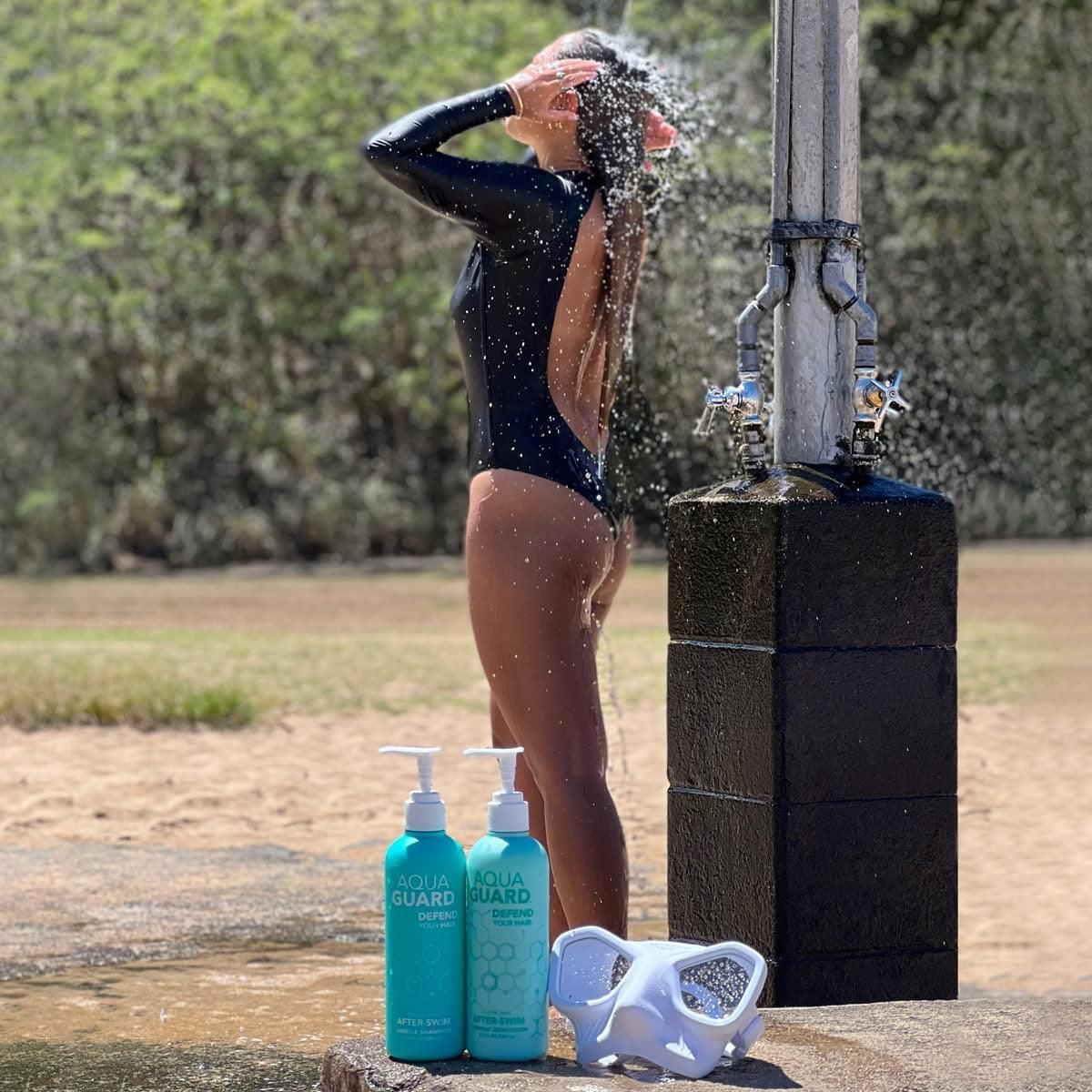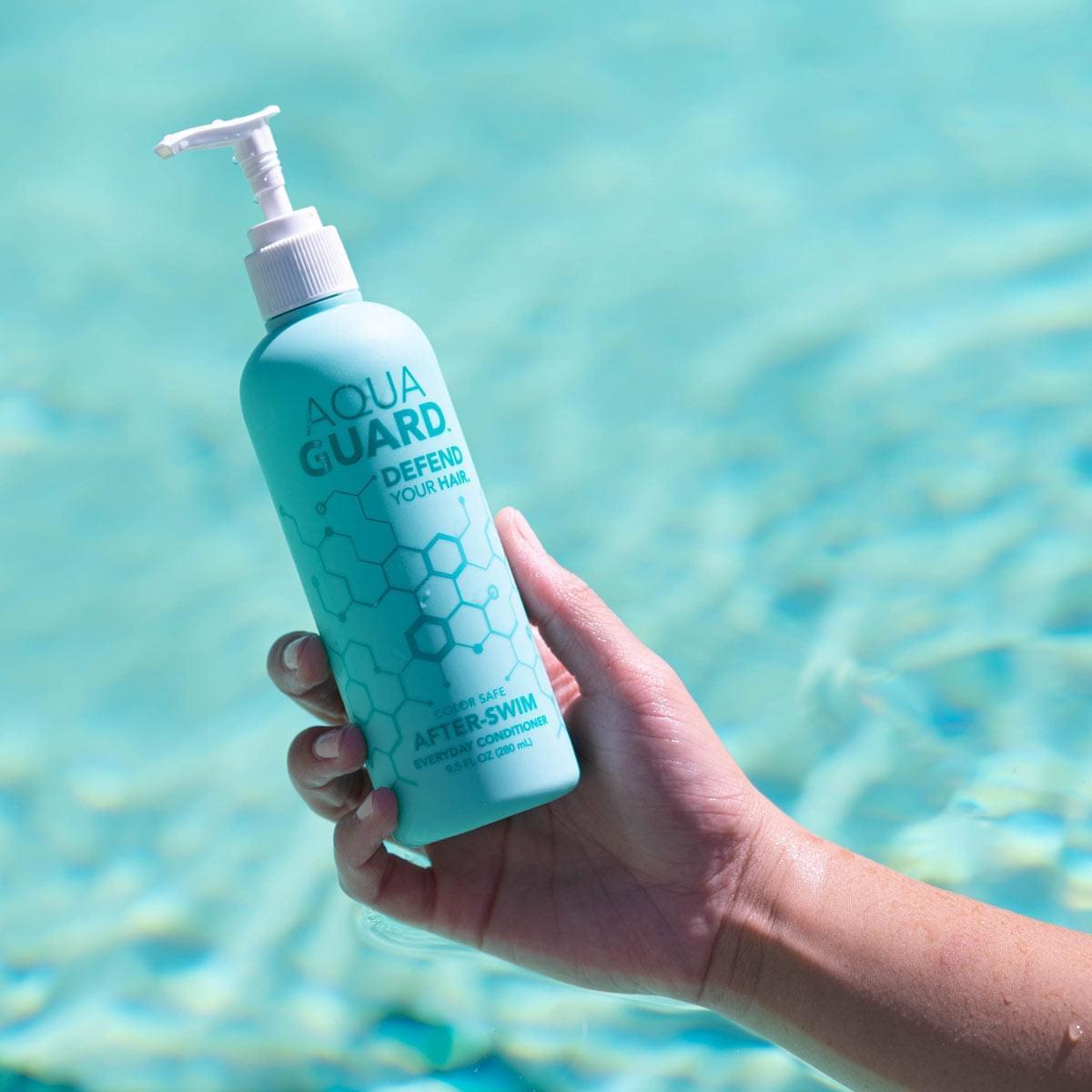 AquaGuard After-Swim Everyday Conditioner
---
Everyday conditioner designed with frequent swimmers in mind

Designed to be used in tandem with AquaGuard Pre-Swim Hair Defense

Gentle Ingredients, color safe

Provides vital nutrients, and promotes natural softness and shine

Made in California, 100% quality & satisfaction guaranteed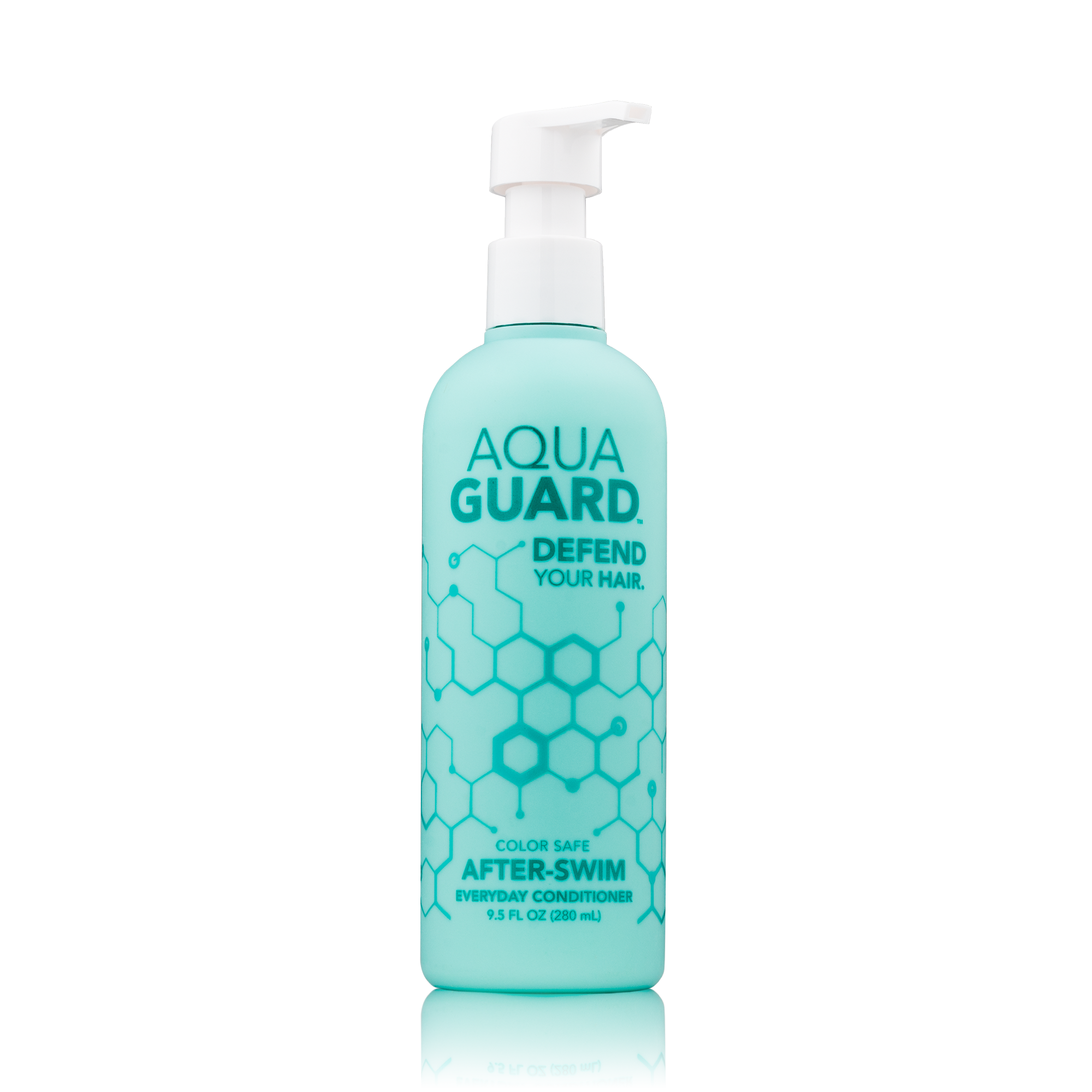 MEET YOUR NEW CONDITIONER
AquaGuard Everyday Conditioner isn't a "once in a while" product that you'll pull out for the odd trip to the pool. No… this salon-quality conditioner is made with incredible natural ingredients which are gentle enough for everyday use, yet effective for even the most frequent swimmers.

Those who have tried it already LOVE that they don't need to worry about juggling different conditioners for every day of the week. And once you make the switch, so will you!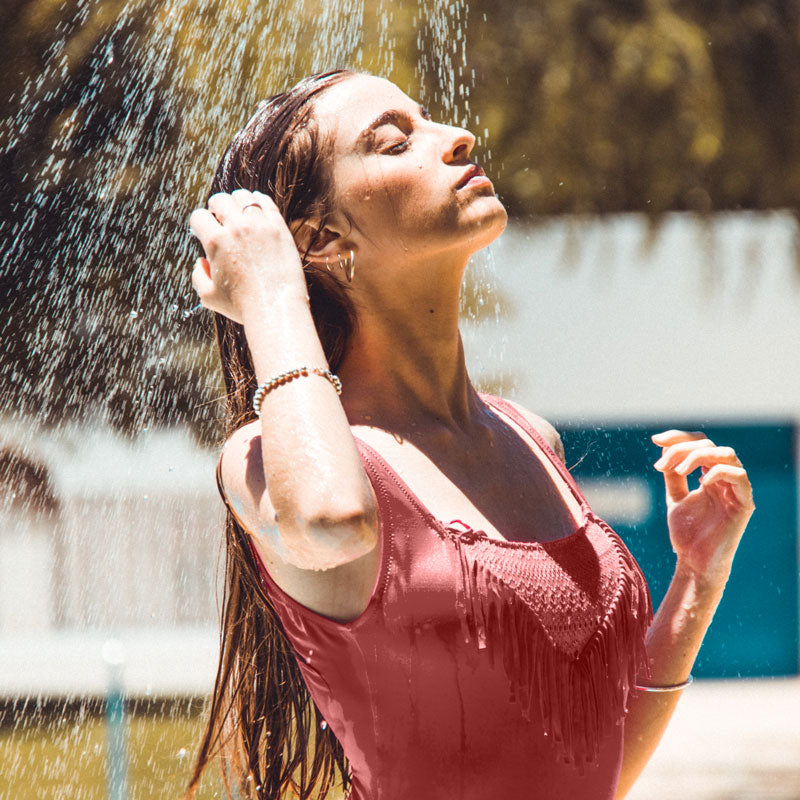 BEAUTIFUL HAIR EVERYDAY
AquaGuard Everyday Conditioner is made to salon standards to provide the vital nutrients that your hair craves. Look great and feel great everyday.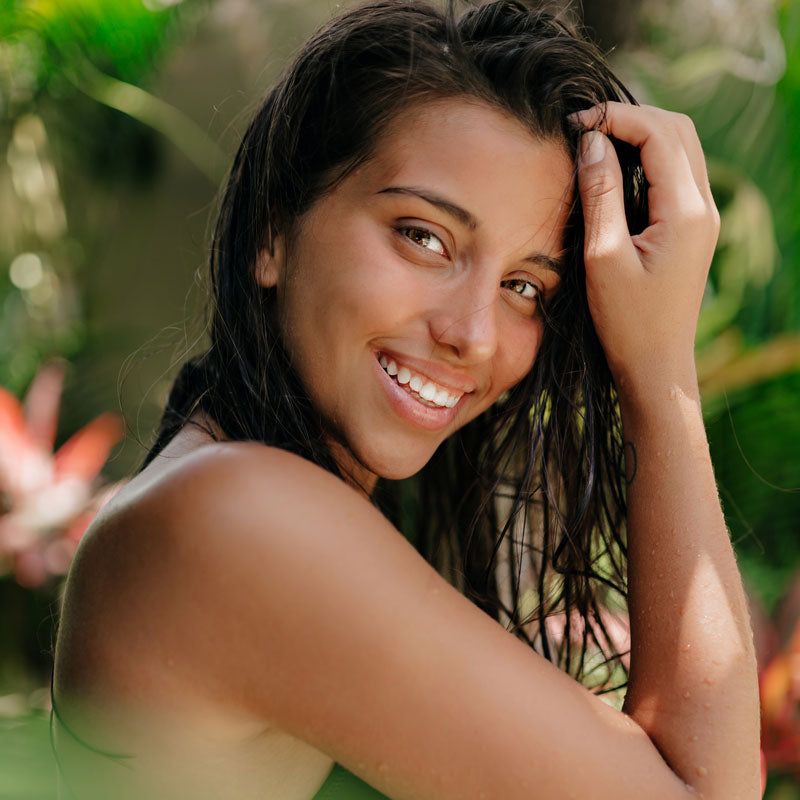 NATURAL TEXTURE + SHINE
In our california lab we combine incredible ingredients that leave your hair soft, vibrant, and stylable. You'll rave about how healthy and hydrated your hair feels with our Everyday Conditioner.
MADE FOR ALL SWIMMERS
Ideal for use after swimming in both the pool and ocean, AquaGuard Everyday Conditioner is safe and effective for all hair types, including color treated hair, dense curls, and platinum blonde hair.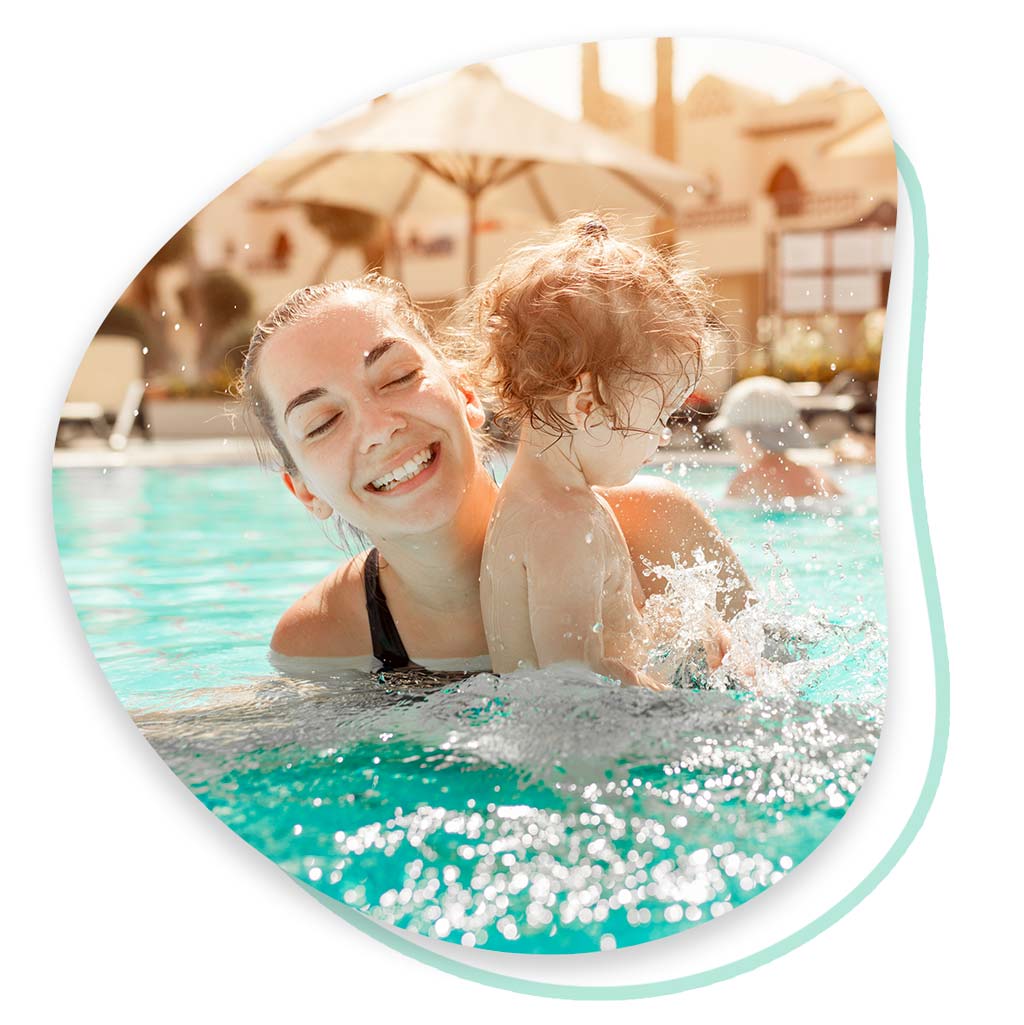 LOSE THE WORRY
Enjoy pool days with your family and forget worrying about ruining your hair. If you've ever had a second thought about swimming for fear of green hair, straw-like texture, impossible tangles, or unpleasant chemical smells, AquaGuard is for you.
AquaGuard's proprietary line of Pre and Post swim products are specially formulated to keep hair soft, beautiful, and smelling great - even for daily swimmers!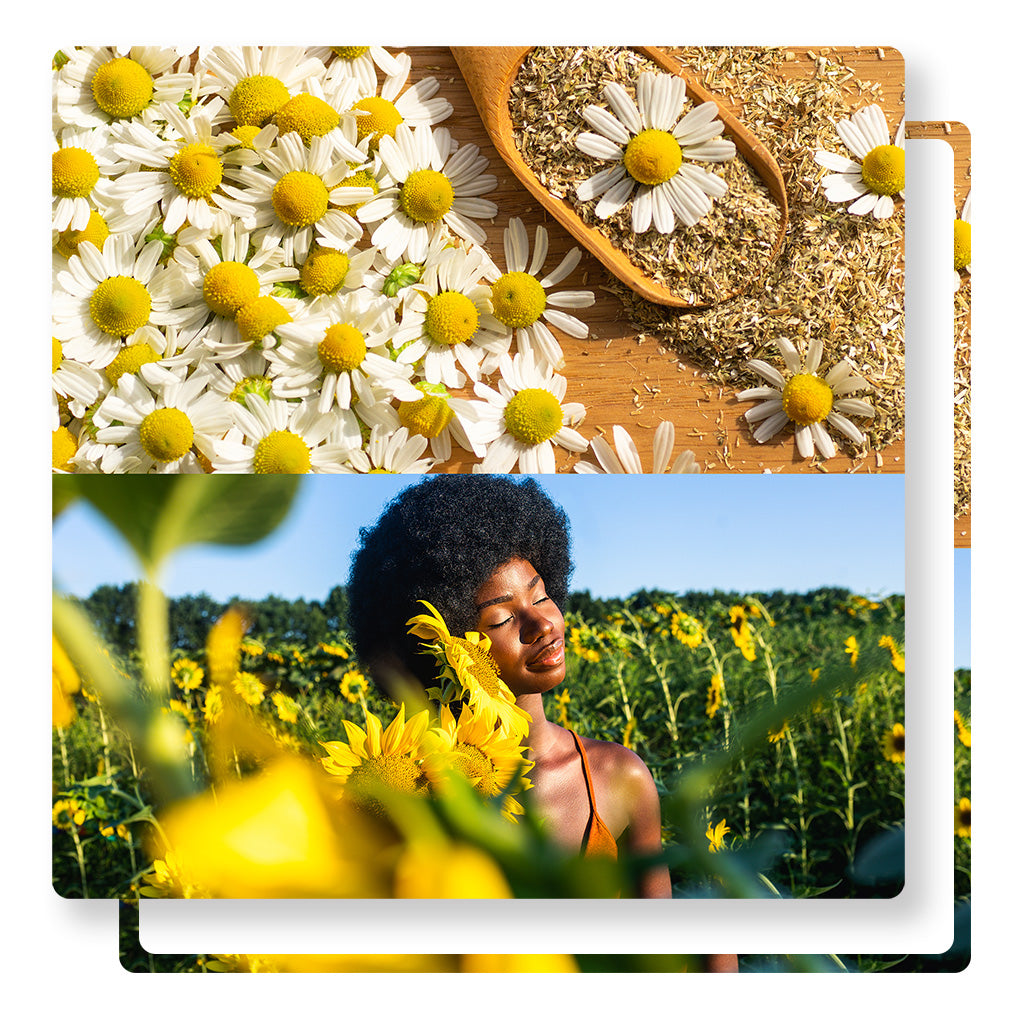 LOVE YOUR HAIR
AquaGuard Everyday Conditioner is made with the best stuff on earth. Its produced in California to the highest of salon-standards.
Chamomile Extract is loved for its cleansing and anti-inflamitory properties | Added to soothe, reduce inflamation, and improve shine.
Sunflower Seed Oil is becoming a popular staple in hair care | Added to hydrate, nourish, and reduce frizz.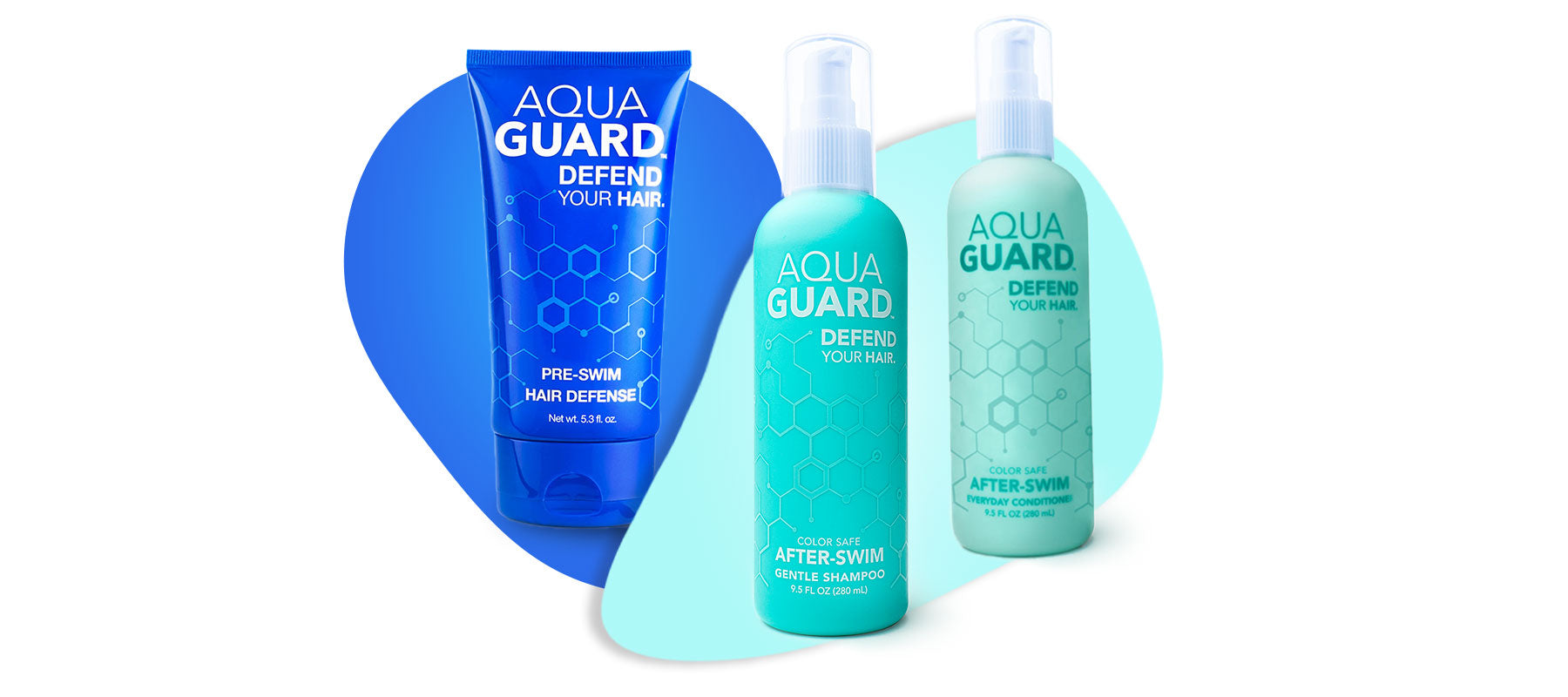 BETTER TOGETHER
Why pick just one? 
Choose the "AquaGuard Hair Care Bundle" instead for complete protection and care, plus additional savings.
AquaGuard Pre-Swim Hair Defense- Blocks and traps the harmful chemicals and minerals in the water before they impact your hair, plus protects against the sun's UV rays. 
AquaGuard After-Swim Gentle Shampoo - Washes away Pre-Swim Hair Defense, and with it all of the chlorine and minerals that Pre-Swim Hair Defense has trapped, leaving your hair light, fresh, and smelling amazing. 
AquaGuard Everyday Conditioner - Filled with vital nutrients that swimmers' hair craves. Nourish and smooth your hair with this salon-quality conditioner designed for everyday use. 
Get the bundle
This product has no reviews yet.