How many of us have a pool in our backyard? My guess is that probably most of us don't. So, we rely on gym memberships to give us access to a pool. That's the only way we get our laps in.


And, as I'm sure many of you can attest to, gyms are not always cheap. Wouldn't you like to know how you could save money on your membership each month? I sure would. So, I did a little research and now I'm here to share what I found:
 
Can you get a discount through your job or insurance?
Have you had a chance to talk to your company's HR department about what they can offer? It is becoming more and more commonplace for companies to cover gym memberships as a preventative measure.
They would prefer for you to stay healthy and productive than to get very ill and cost them more in the future. "Your health and well-being affect how you'll perform on the job, and companies are doing what they can to keep you working. Employers may also be able to obtain a discount on their group health insurance premiums by offering these types of health initiatives."
Also, it is not unheard of for your insurance provider to cover a portion of your gym membership. Not all policies will, but hey, it's certainly worth checking out! "Blue Cross Blue Shield's Blue365 program (which had nearly 35 million eligible members in 2012) was one of the first to offer discounts on gym memberships, running shoes, and even meal delivery."
 
Hunt for Savings on the Internet
There are now a hand full of deal websites on the internet that you can shop for discounts on. Living Social, Groupon, Class Pass, and CouponSherpa are just a few.
The thing that I love about this option is that you can often try out a few options and then pick your favorite. Or, you will see offers for specialty gyms you never even knew existed. It's definitely worth your time to look around and browse these sites.
 
How to Haggle When Signing Up
Look for deals! If you have a spouse or friends that you are planning to sign up with, ask if there is a deal for a family plan. Or, possibly a referral discount. Check to see if they are willing to price match with another gym that is a local competitor.
Look for hidden fees in the contract and see how many of them they are willing to waive. You may want to ask to speak to a manager because they would be the person in a position of authority to make you a deal.
Also, ask the manager if you can have a free trial first. It's perfectly reasonable to want to try out the pool, equipment and classes. Last but not least, wait for the right time to sign. Often, it's all about WHEN you sign up.
The beginning of the year and the start of each month are when many gyms run sales and promos. Make sure to read the fine print too! You don't want to be charged exorbitant rates for early cancellation, etc.
 
Underwater Audio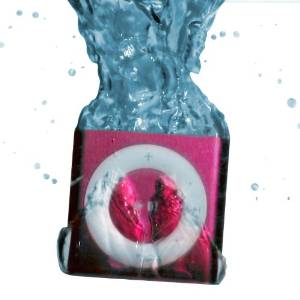 Now that you are saving on your membership, you have all the more reason to take advantage of this deal!
Let's hit the gym pool everyday this month! And don't forget to bring your secret weapon: Underwater Audio's Waterproof iPod Shuffle. Listening to music while you swim is a workout saver!
It completely transforms your experience. One minute you could be dragging along and the next, BAM! You have so much adrenaline. Trust me on this one. It's totally worth it If you have any comments or questions, feel free to write us in the section below.