The iPod shuffle might be small, but it packs a punch considering its tiny size. Here are a few things you may be surprised to learn about this little gadget.
 
It Plays Music Underwater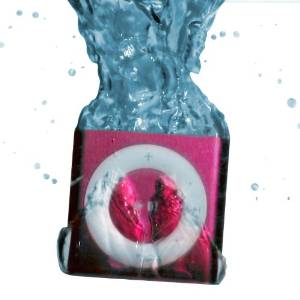 Throw everything you ever thought you knew about electronics and water out the window.
At Underwater Audio, we've perfected the science of waterproofing the iPod shuffle, allowing for hours of fun at the pool, beach, or wherever there's water.
Our waterproof iPod shuffle allows swimmers and everyone else the ability to enjoy music around water, rain and snow.
It makes an excellent Christmas gift, too!
 
It Talks To You

Want to know the title or artist of the song you're listening to? The VoiceOver button is your new best friend. Just press the little button on the top of the iPod shuffle, and it will tell you. It also tells you the names of playlists and will switch between them.
The iPod shuffle is multilingual and speaks 29 different languages, giving you song titles and artists in the native language or whatever language you choose.
Plus, it lets you know when your battery needs charging.
 
It Has Tons of Storage
The iPod Shuffle has a storage capacity of 2GB to let you store hundreds of songs, add multiple playlists, Genius Mixes, podcasts, and audiobooks.
The iPod Shuffle has a long 15-hour battery life, too. So whether you're a music junkie or book lover, the iPod shuffle has got you covered for hours of extended listening.
What's your favorite thing about the iPod shuffle? Let us know in the comments below!