The waterproof iPod shuffle has so many amazing features that you can easily overlook if you aren't actively searching for them. That's why Underwater Audio has created a fun series of posts in our blog called Did You Know?
Every two weeks we try to write a new post about a feature the iPod shuffle has that you may not be aware of.  And because a video is worth 2,000 words we try to attach a video to each post, showing you how to use the new feature being described.
So keep checking back here!  You never know what you could discover that will make your workouts and use of the waterproof iPod shuffle become that much better.
 
Here's a list with links to all of the Did You Know posts so far- with more on the way!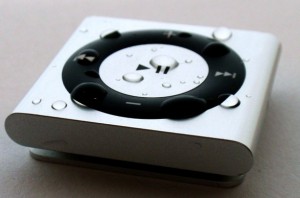 Written by Samantha Bonine