Anyone who is active and works out regularly will tell you that music makes a significant difference in a workout routine. Whether it's running, swimming, lifting weights, or even kickboxing, listening to music will drastically improve your workout.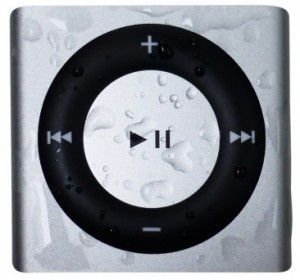 I have created a playlist of my top 10 favorite songs that will be sure to challenge and unleash your inner diva!
 
The Diva's Swim Playlist
Roar – Katy Perry. This is one of my favorite songs of all time. It's so empowering and motivates me to push myself harder and faster during my workout.
Fantasy – Mariah Carey. Well considering Mariah Carey is the ultimate diva, it only seems fitting. Not to mention I haven't met a single person, male or female who isn't totally obsessed with 90's Mariah. This is one of her best songs and is an all around feel good song.
Shake It Off – Taylor Swift. Anyone who knows me knows I am a huge Taylor Swift fan. This songs always puts me in a great mood. I can't get through a workout without it.
Since U Been Gone – Kelly Clarkson. This was my favorite song back in the day. And it's still a favorite today. It's so catchy and always makes me swim (or run) faster.
Really Don't Care – Demi Lovato. This is another catchy, empowering song, not to mention incredibly fun to sing along to.
Run The World (Girls) – Beyonce. What is a diva playlist without a little Beyonce?!
Break Free – Ariana Grande & Zedd. Oh this song holds a special place in my heart. I love the music, the lyrics, and Zedd is simply amazing. So, when you put them all together you have a modern day masterpiece.
Work – Iggy Azalea. I've recently hopped on board the Iggy Azalea train and have never looked back. This song motivates me and inspires me to reach my maximum potential.
Raise Your Glass – P!nk. This song instantly puts a smile on my face and I can't help but dance. It has this effect on me no matter where I am or what I'm doing. P!nk is the original bad ass.
Sunday Morning – No Doubt. This song is amazing, and it has a magical spell over me. I can't explain it. It just pumps me up in the best way possible.
What Do You Think?
So there you have it!
My top 10 favorite diva-licious songs to motivate me when I hit the pool. Don't forget to grab your Underwater Audio Waterproof iPod Shuffle because without it, this is impossible.
 
 Tell us!
What songs are on your playlist?
Tell us in the comment section below!