What comes to mind when you think of summer?
The beach? The warm sand and cool water? Activities with friends? Hiking, swimming, rock climbing, etc? Vacations?
Those are the things I think of, plus one big one. Sunburns.
Being a redhead, I tend to get sunburns a lot, even though I make sure to put on sunblock before outdoor activities. I just always forget to reapply it in time.
I'm sure many of you have had sunburns before and know the itching, burning, and peeling that comes along with it. However, I'm also sure there are some of you that don't get sunburned as easily, some who don't really care if you get sunburned, or some who just forget to put on sunblock before an activity in the sun.
It can be hard to remember to reapply, and frustrating to need to reapply it in the middle of your activity, so you may ask, 'Do I really need it? Does it really do anything in the long run besides preventing peeling or blisters?'
The answer is a resounding YES. And anyways, who wants blisters or peeling? Not me.
Besides the uncomfortable burning and itching of a sunburn, here are some very convincing reasons why you should care what happens to your skin in the sun, and why you should always remember to use sunblock!
Damaged Skin
Your time in the sun without sunblock is damaging to your skin. Wouldn't you like to have smooth, soft, spotless skin well into your old age? Well, the first step to accomplishing that goal is putting on sunblock. Here is a list from the Cleveland Clinic that shows what you may be getting from the sun, and it's not good:

(Fact Source)
Nobody wants their skin to age before they do!
It's much easier to prevent these things from happening than it is to try and reverse them later on down the road.
The Real Danger
The most important reason you should always put on sunblock is the danger of cancer. Skin cancer is the most common type of cancer in the US, but it could be a lot less prevalent if people always remembered to use sunblock before spending hours in the sun.
So next time you go out in the sun without sunblock - think about how your decision might affect your life a couple years down the road, and what consequences you may have to live with.
Don't Burn Often?
It doesn't matter if you don't burn when you go outside. Your skin could still be getting damaged. Damage from the sun occurs over a lifetime, and the sun doesn't care who you are. Whatever your skin type or color, sunblock should be a part of your life.
If you are trying to get a tan, put on sunblock. It will do you no good to spend hours upon hours outside in the sun without sunblock. 

And remember, the sun still comes out in the winter. Even if it's really cold outside and your arms and legs are covered up, don't forget to put sunblock on your face!
Also, If your activity has to do with water or snow, it's especially important to put on sunblock, because you get twice the amount of sun exposure. You have Ultraviolet light coming from the sun itself, and then from what is reflected from off the surface of the water/snow.
So, What Should You Do?
The good news about sun damage to your skin, is that you can prevent it. Here are some tips to help you avoid the negative effects of sun-damaged skin:
The time of day when the sun's UV rays are the harshest is 10am to 3pm. So avoid being out in the sun during these hours, if possible.
When you go outside, use sunblock! Always, always, always use sunblock! Even if you don't think that you will be going out in the sun, bring some with you just in case. I have a tube of sunblock that is small enough to fit in whatever purse or bag I have, so I am always prepared.
The American Academy of Dermatology recommends using sunblock with a SPF of 30 or greater.
Most sunscreen says to apply it 15-30 minutes before going out in the sun. You should reapply around every two hours. If you are in the water or sweating a lot, you should reapply more frequently than every two hours.
Make sure you get all your bare skin! Make sure to get your ears, 

behind your neck,

the tops of your feet, and your hair part.
Wear protective clothing when possible; a hat with a brim, a swimsuit cover, UV light filtering sunglasses, etc. can do a lot to protect your skin!
Sensitive Skin?
There are sunblocks that are made for those with sensitive skin. Two examples are: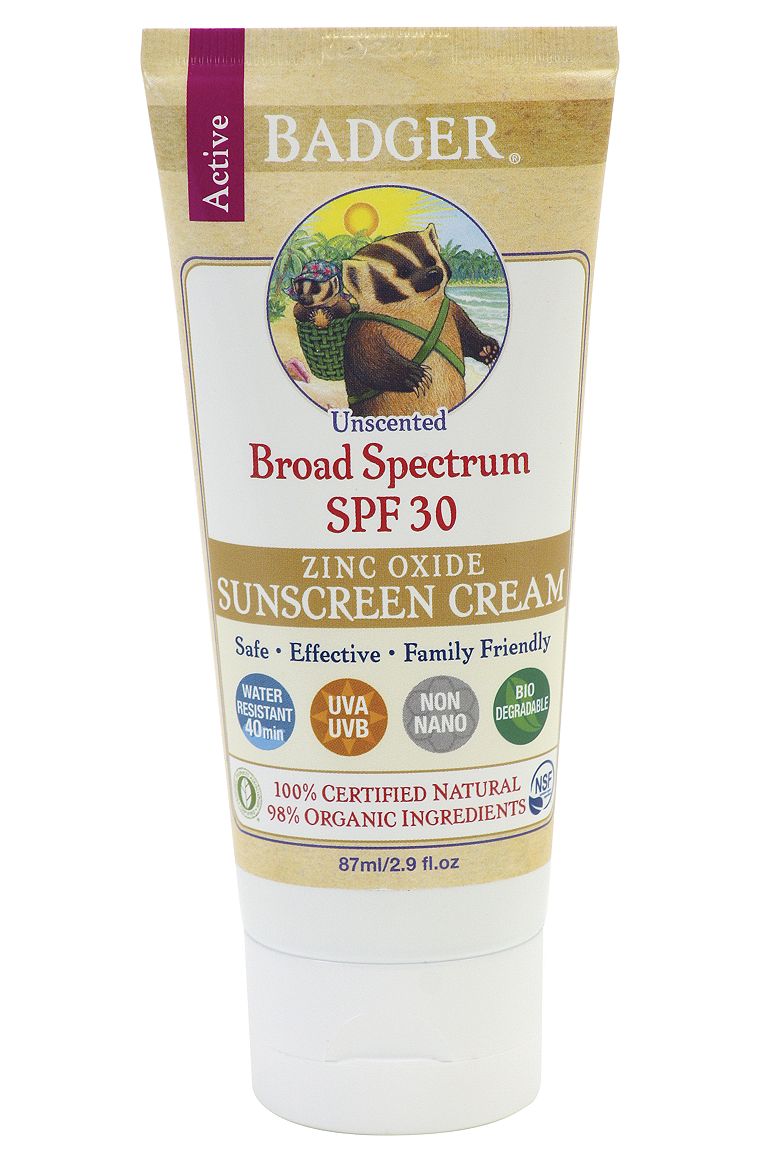 (Image Source)
This sunblock is simple, with only five ingredients! It is unscented and all natural, and won't irritate your sensitive skin.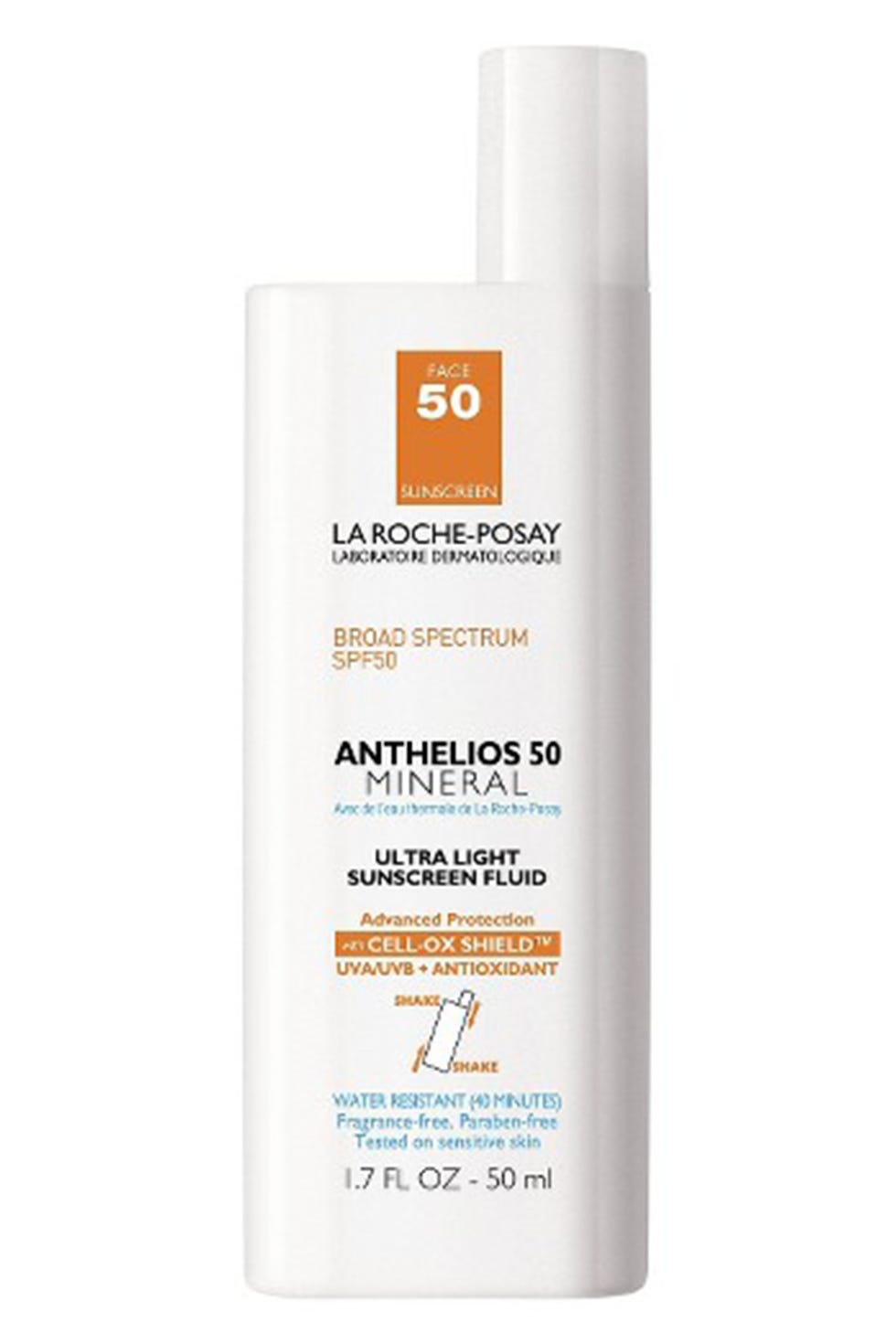 (Image Source)
This sunblock is SPF 60. It is also fragrance-free. It is suitable to use under makeup, includes antioxidants, and has a matte finish.
You can check out this link, or this link, for more suggestions of sunblock for sensitive skin.
Your Turn!
How do you prevent sunburns and skin damage?
Have you experienced skin damage from the sun?
Do you burn easily? Tell us about your worst sunburn!