The revolution has begun. Swimming with music has never been
easier to get and enjoy.
The biggest questions you need to answer are why you should swim with music, and which waterproof player should you choose?
Answering those questions can be a daunting task…
But don't worry. That's why you have me. After doing online and practical research I have found the answers to your questions.
The winner is….. UNDERWATER AUDIO BY A LANDSLIDE. Here are 5 perks to the Underwater Audio experience that put it above the rest!
 
Hello,  How can i help you?
So, the first great perk of the Underwater Audio experience is the staff. A music player is only as good as the people who can help you with it. The staff at Underwater Audio are great. They were helpful and friendly. Better yet they helped me choose the best set package for what I was doing. They knowledgeably answered all my questions and overall made me feel like I was the most important person around.
 
 
 I can't wait!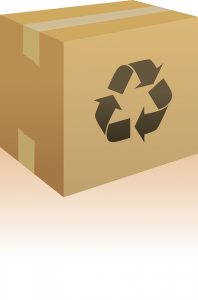 I am not a really patient person.  But with Underwater Audio, I didn't have to be. They have several shipping options that were affordable and got me my player really quickly. Now this may not seem important but when you want to start using something that can improve your swim and help it not be boring, it's hard to wait. When it showed up, I loaded my favorite tunes and hit the pool!
 
it's all about the base
I have spoken to a lot of my friends who have tried waterproof headphones before and they have all said that the sound quality wasn't all that great.
They would say things like it sounded tinny or there was no base.
So I wasn't expecting great sound when I jumped into the pool for the first time with my Underwater Audio waterproofed iPod shuffle and Swimbud Earphones.
I just thought that it would be cool to hear music in the water and I was willing to sacrifice music quality.
I shouldn't have worried. The earphones made a great seal with my ear, keeping the water out and the sound quality was amazing.
And most importantly for me, I had base! Bumping out while swimming was the coolest experience and made the purchase totally worth it.
 
Faster then a speeding MANATEE
Okay, time for a confession.
I used to be a slow swimmer.
I would start out fast but each lap would be slower then the last until I was doing the crawl at a crawl.
But that's not true anymore.
Why, you may ask? Well, one of the biggest perks to owning an Underwater Audio Waterproof iPod Shuffle is that the music you listen to while swimming can help you maintain your speed and rhythm.
You can even program your music to create a work out with slower songs and faster songs to improve your calorie burn.
Because of my  Underwater Audio Waterproof iPod Shuffle, I am swimming faster and longer than I ever have. That is a pretty great perk.
 
any where you go
The appeal of small music players has always been to jam out whenever and wherever you want. From the early days of the Walkman to the iPod. The one thing you couldn't do with these players is really take it everywhere. Now you can! The dream is possible! With the Underwater Audio Waterproof iPod Shuffle, you can go swimming in the ocean or mountain biking in the worst weather or even take a shower and listen to your music. Now you can have a soundtrack to your life at all times. The dream is real!
 
one last thought
These are just a few of the many perks of the Underwater Audio Waterproof iPod Shuffle.
When you go to their website and buy your iPod shuffle, you will not be disappointed.
If you have any comments on where you can take your Underwater Audio Waterproof iPod Shuffle or any other perks, please leave them in the  comment section below.
Enjoy the soundtrack of your life on the best waterproofed player out there!