Underwater Audio has been on the forefront of iPod waterproofing and the buzz has gotten around!
The Underwater Audio Waterproof iPod Shuffle is the best out there and the public agrees.
So, today I thought it would be fun to toot our own horn just a little. Here are some of the best comments from reviewers of our product as well as some from you, our wonderful customers!
 
Raving Reviews
From Gizmag:
"…if you're a regular swimmer who needs a reliable MP3 player for listening to music or catching up on an audiobook, then you should definitely consider Underwater Audio's Waterproof iPod Shuffle."
 
From The Active Times:

"The fact that the device works is the most important part, but what makes this underwater MP3 player stand out from others is the fact that it's an iPod. The company has taken the most successful portable music device on the market and made it available to swimmers, surfers, snorkelers —  anyone who wants to enjoy music under or around water."
 
From The Gadgeteer
"Underwater Audio's waterproofed iPod shuffle is just that – waterproof.  You can wear it jogging in the rain or swimming without fear of water damage.  The proprietary process adds a lot to the price of a $49 iPod shuffle, but it's worth the extra price for swimmers or other people who work or play in wet conditions."
 
What you Have to say
These are some of the wonderful comments from customers on amazon.com: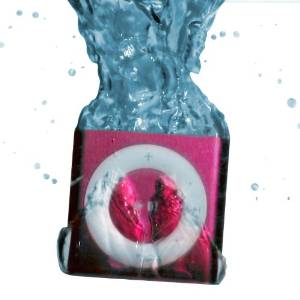 Bergen Louise Goesch says, " I love this little machine! It is so easy to use. I download new book CDs everyday."
Tibbs says, " the mp3 player is amazing (I have a blue one). It's completely changed how I swim."
Craig Brown says, " I read the reviews of some other similar products and it looked like they had lots of returns – some three and four times – I wanted to avoid that… these guys apparently have a bullet proof process – no problems. I love this thing."
 
one last thought
As you can see, Underwater Audio has the best Waterproof iPod Shuffle on the market! So, make sure you go to underwateraudio.com to pick up yours today! If you have any comments please leave them in the space below.
Until next time, swim fast and rock out!