Valentine's Day: Love it or hate it
Valentine's Day. Here in the US of A, it has become a day rife with expectations. Show someone you love them! With, naturally, gifts: chocolates, flowers, cards, expensive meals, even jewelry.
On the one hand: how great is that? Get gifts, celebrate your beloved, revel in the life-affirming miracle that is LOVE!!
On the other? Talk about a lot of pressure. What if you're not in a romantic relationship? What if someone has expectations you fail to meet, or you go over the top, or your efforts are rejected? What if YOU have expectations and get let down? It's a recipe for disaster.
So, in honor of a day that can swing to some real extremes, we have two very special playlists for you. One is chock full of love songs: sexy, romantic, celebratory. The other? Just might help get you through a tough day.
As always, we've included times and beats per minute to help you use them to best effect for your workout. And we've included a Spotify Playlist as well, so you can listen now! (Ever wished you could listen to a Spotify playlist while you swim? Delphin, our latest product in the works, is about to make that dream a reality.)
LOVE: A Playlist for the Romantic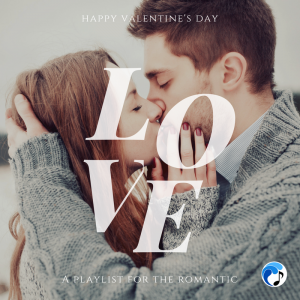 Itunes links, playTime, and BPM
New! Listen Now on Spotify
Love Hurts: Songs for the Cynic
ITUNES LINKS, PLAYTIME, AND BPM
NEW! LISTEN NOW ON SPOTIFY

Thank you to our lovely coworkers at Underwater Audio for sharing their favorite Valentine's Day Survival Songs! What are your favorite Anti/Love Songs?