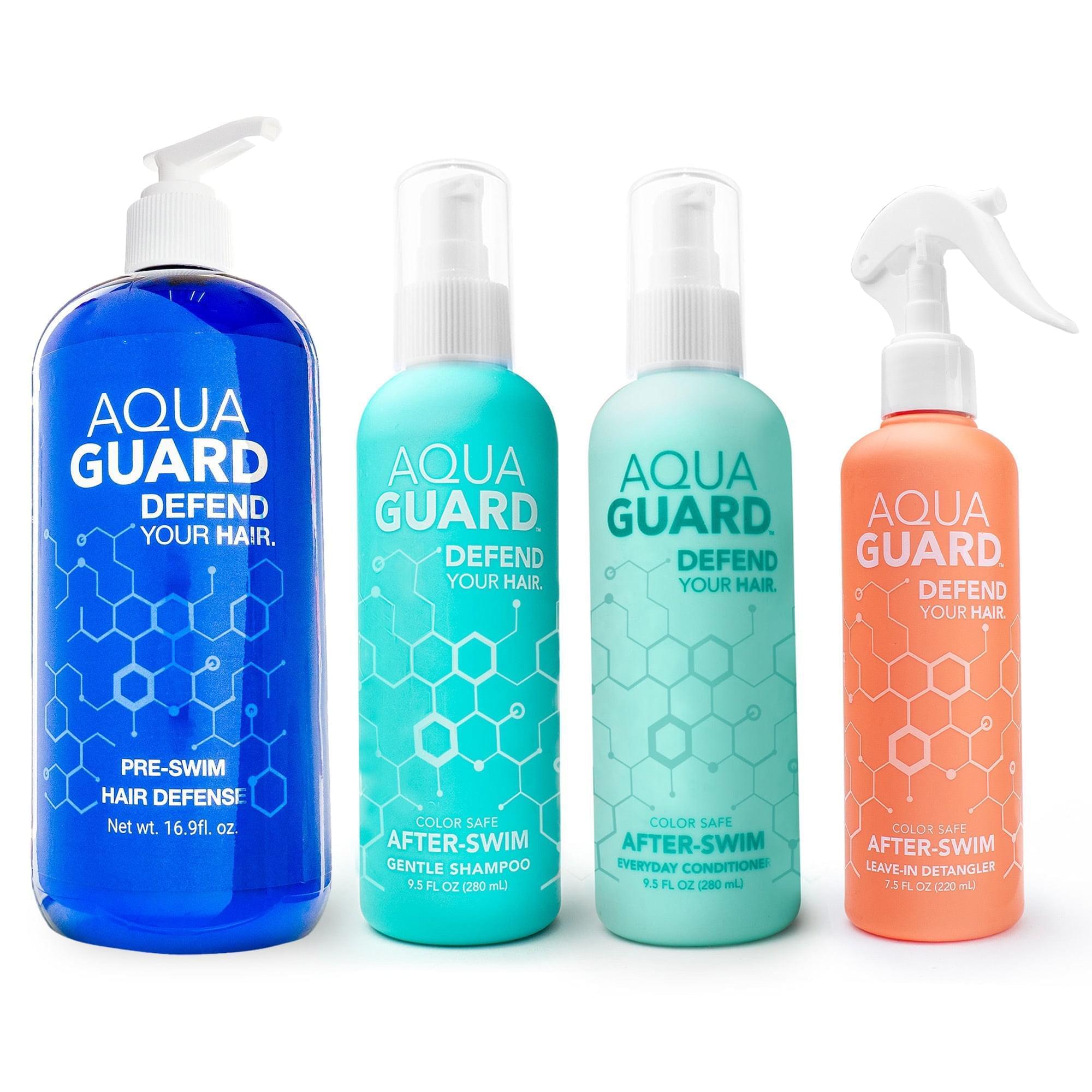 AquaGuard Swimmer's Bundle
---
- Bundle includes Pre-Swim Hair Defense, UV Leave-In Detangler, After-Swim Gentle Shampoo, and After-Swim Everyday Conditioner

- Everything you need to keep your hair healthy and beautiful
Prevent damage, enjoy easy styling, and keep your hair clean, soft, and hydrated.

- Made in California, 100% quality & satisfaction guaranteed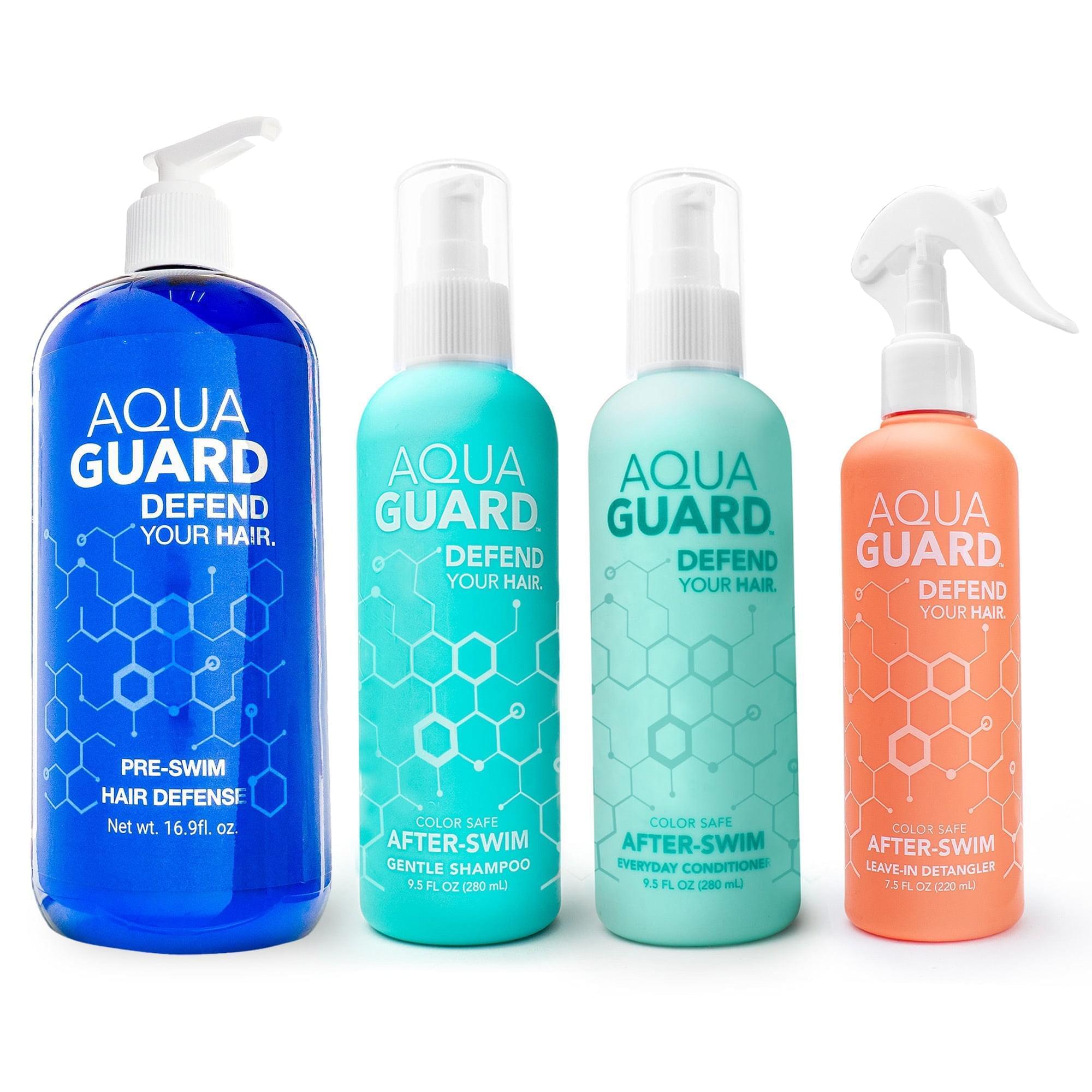 THE COMPLETE SWIMMER'S BUNDLE
The AquaGuard Swimmer's Bundle includes the full line of AquaGuard hair care products to keep your hair healthy and protected from chlorine, and salt water at a much lower price than buying each product separately. 
Have peace of mind in the pool knowing that your hair will stay healthy and vibrant with AquaGuard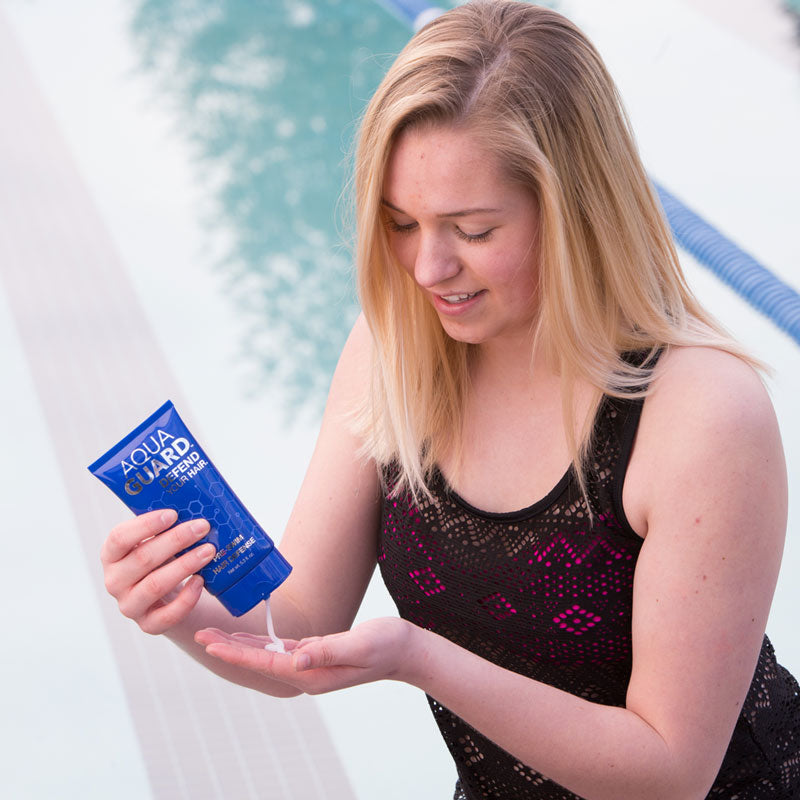 PREVENT DAMAGE
Apply Pre-Swim Hair Defense to damp or dry hair a few minutes before swimming to prevent hair from becoming dry, brittle, dull, green, tangled, and frizzy.
With AquaGuard Pre-Swim Hair Defense, your hair will actually be softer after you swim.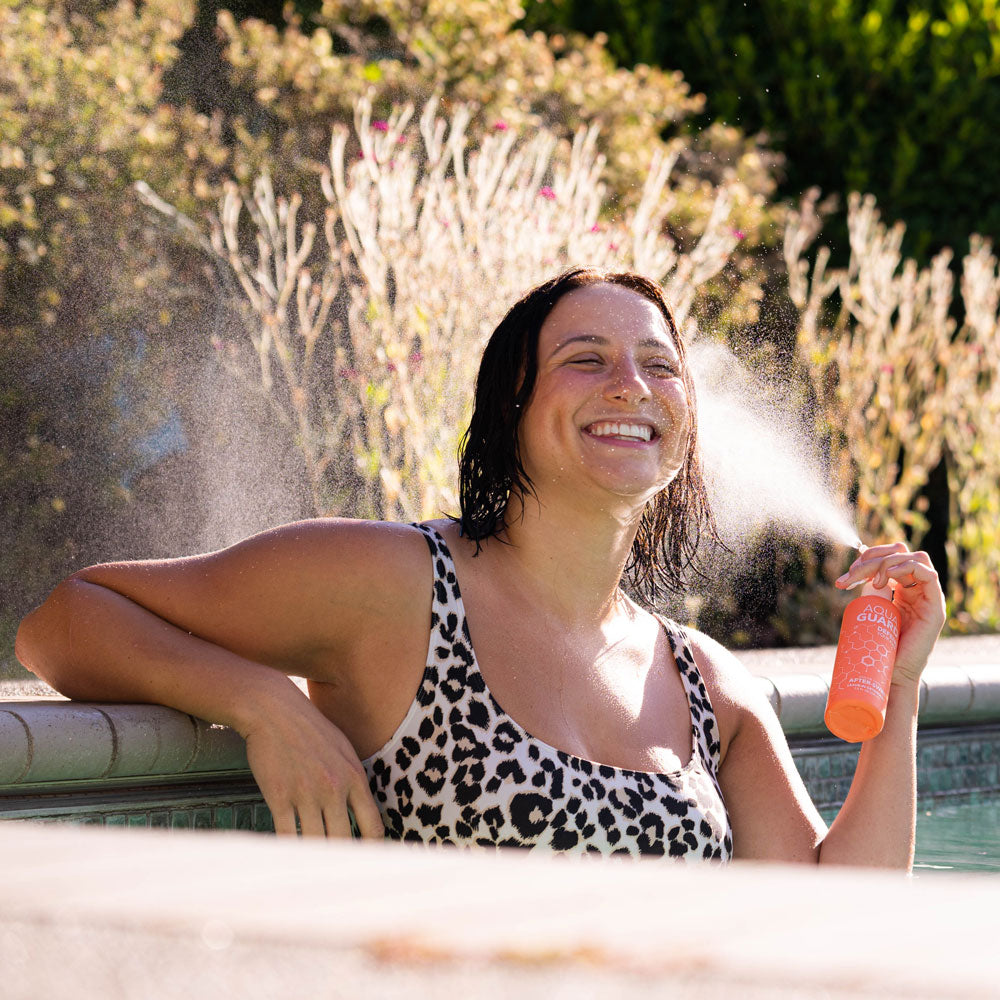 SMOOTH AND PROTECT
AquaGuard After-Swim UV Detangler leaves your hair soft, styleable, and smelling great. Plus it protects your hair from harmful UV rays. 
If you love spending time in the water, in the sun, or both, this spray is for you.
Many AquaGuard customers use it daily, not just after a swim.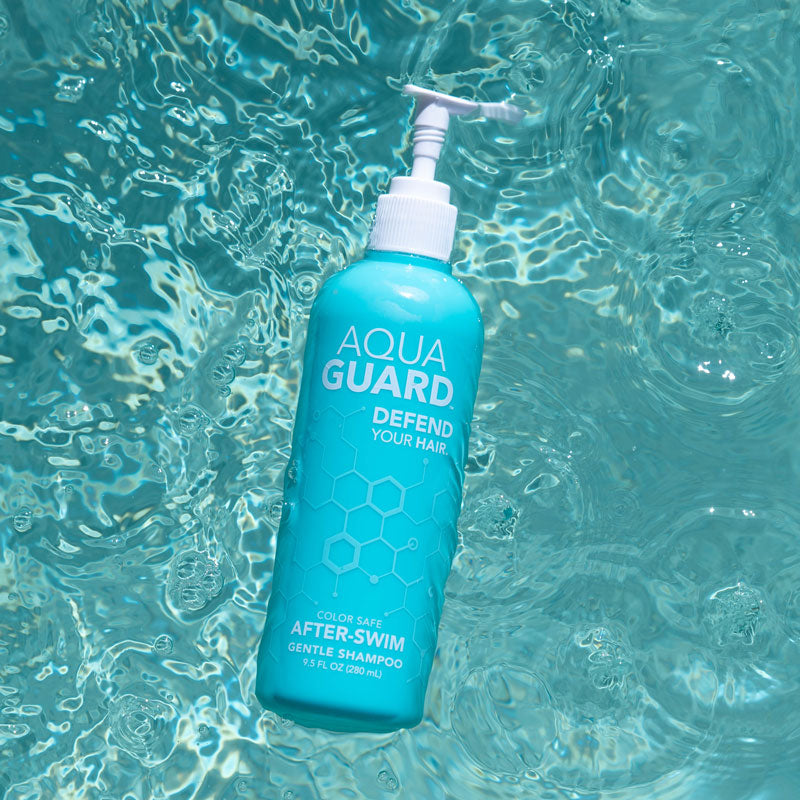 CLARIFY AND REFRESH
Our Gentle Clarifying Shampoo is made to perfectly compliment AquaGuard Pre-Swim Hair Defense.
This salon-quality shampoo uses incredible natural ingredients to gently clarify your hair and remove excess AquaGuard Pre-Swim Hair Defense after swimming. It also eliminates any lingering chlorine smell.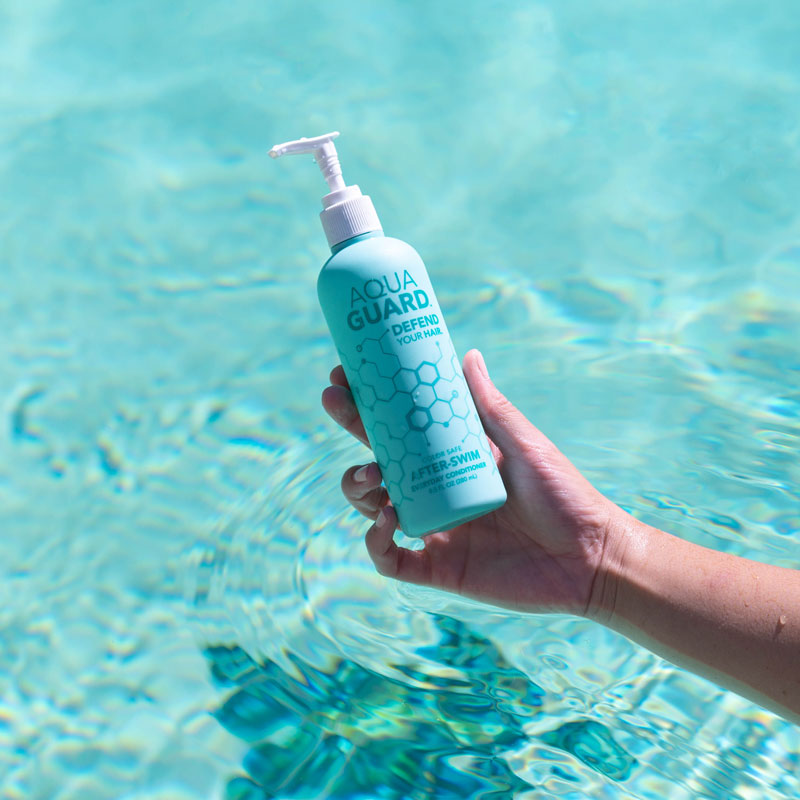 SOOTHE AND NOURISH
Gentle enough for everyday use yet effective for even the most frequent swimmers, AquaGuard Everyday Conditioner is made to provide vital nutrients that swimmers' hair craves.
It will enhance natural texture and shine, leaving your hair soft and smooth.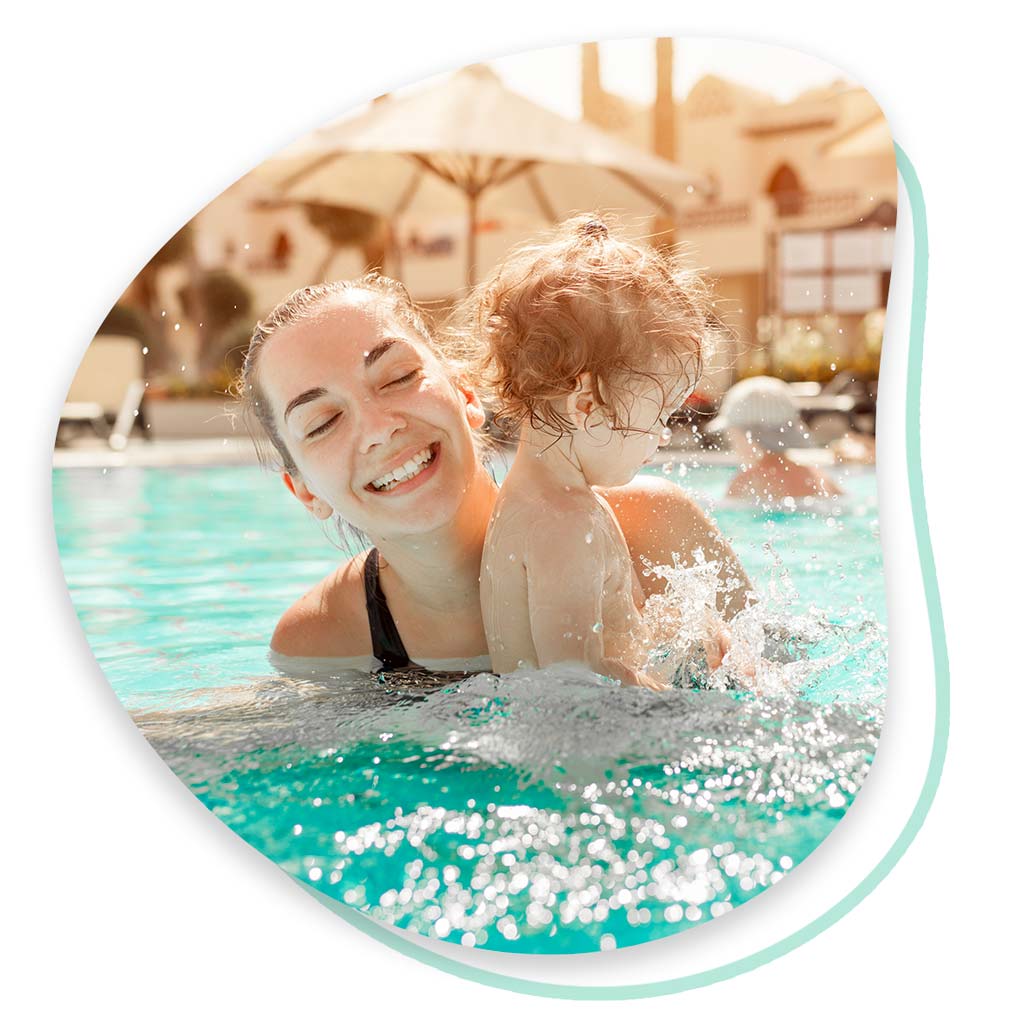 LOSE THE WORRY
Enjoy pool days with your family and forget worrying about ruining your hair. If you've ever had a second thought about swimming for fear of green hair, straw-like texture, impossible tangles, or unpleasant chemical smells, AquaGuard is for you.
AquaGuard's proprietary line of Pre and Post swim products are specially formulated to keep hair soft, beautiful, and smelling great - even for daily swimmers!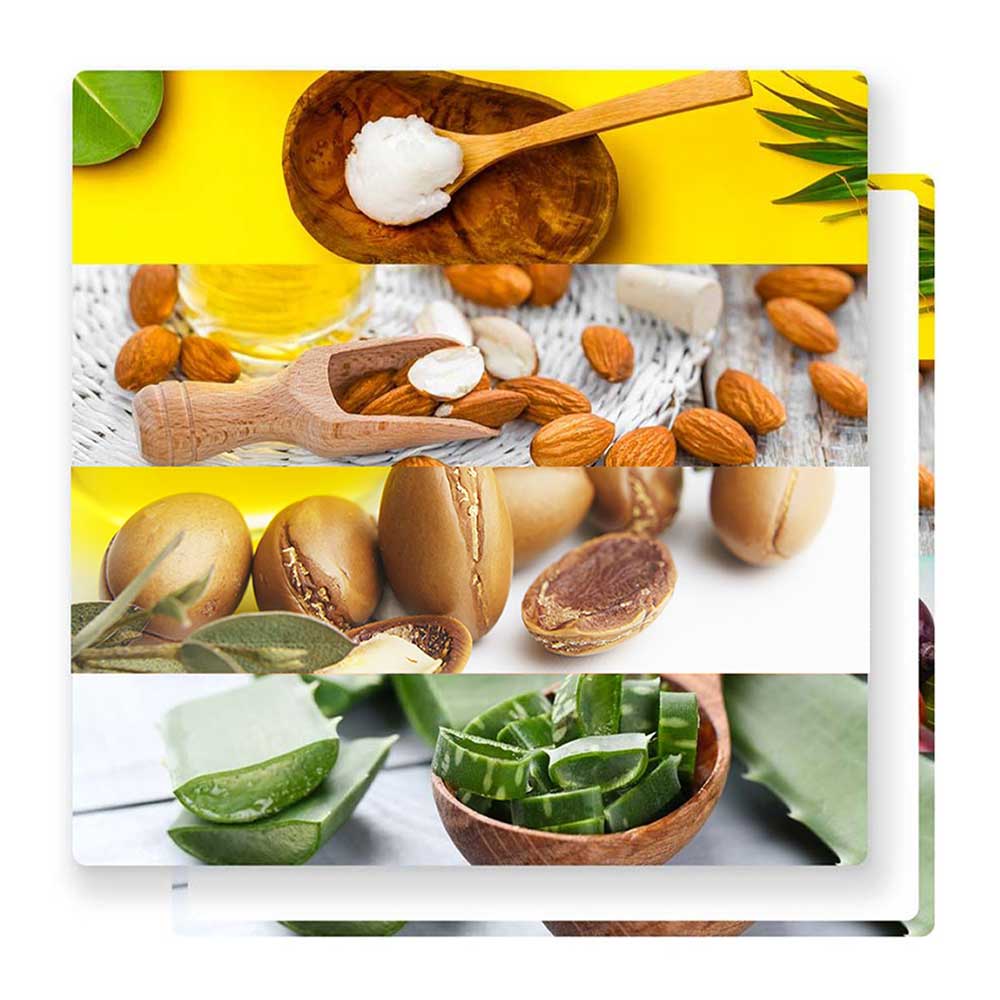 LOVE YOUR HAIR
AquaGuard is made with the best stuff on earth. Here are just a few of the incredible ingredients you'll find in various AquaGuard products.
Shea Butter is rich in fatty acids, as well as vitamin A & E | Added to protect and provide natural softness + shine.
Sweet Almond Oil is chock full of magnesium, calcium and zinc | Added to reduce dryness and improve texture.
Aloe Leaf contains proteolytic enzymes which repair dead cells on your scalp | Added to soothe and heal.
BETTER TOGETHER
By picking the AquaGuard Swimmer's Bundle, you'll have everything you need to keep your hair safe, healthy, and beautiful- even if you swim everyday. Plus you'll enjoy additional savings.
AquaGuard Pre-Swim Hair Defense- Blocks and traps the harmful chemicals and minerals in the water before they impact your hair, plus protects against the sun's UV rays. 
AquaGuard After-Swim UV Detangler- Smooths and softens hair, eliminating tangles and frizz while providing incredible protection from the sun's UV rays.
AquaGuard After-Swim Gentle Shampoo - Washes away Pre-Swim Hair Defense, and with it all of the chlorine and minerals that Pre-Swim Hair Defense has trapped, leaving your hair light, fresh, and smelling amazing. 
AquaGuard Everyday Conditioner - Filled with vital nutrients that swimmers' hair craves. Nourish and smooth your hair with this salon-quality conditioner designed for everyday use. 
This product has no reviews yet.